PRO DUNAS PRESENT A COMPLAINT
Marbella Town Hall does not apply the regulations in the Natural Monument "Dunas de Artola"!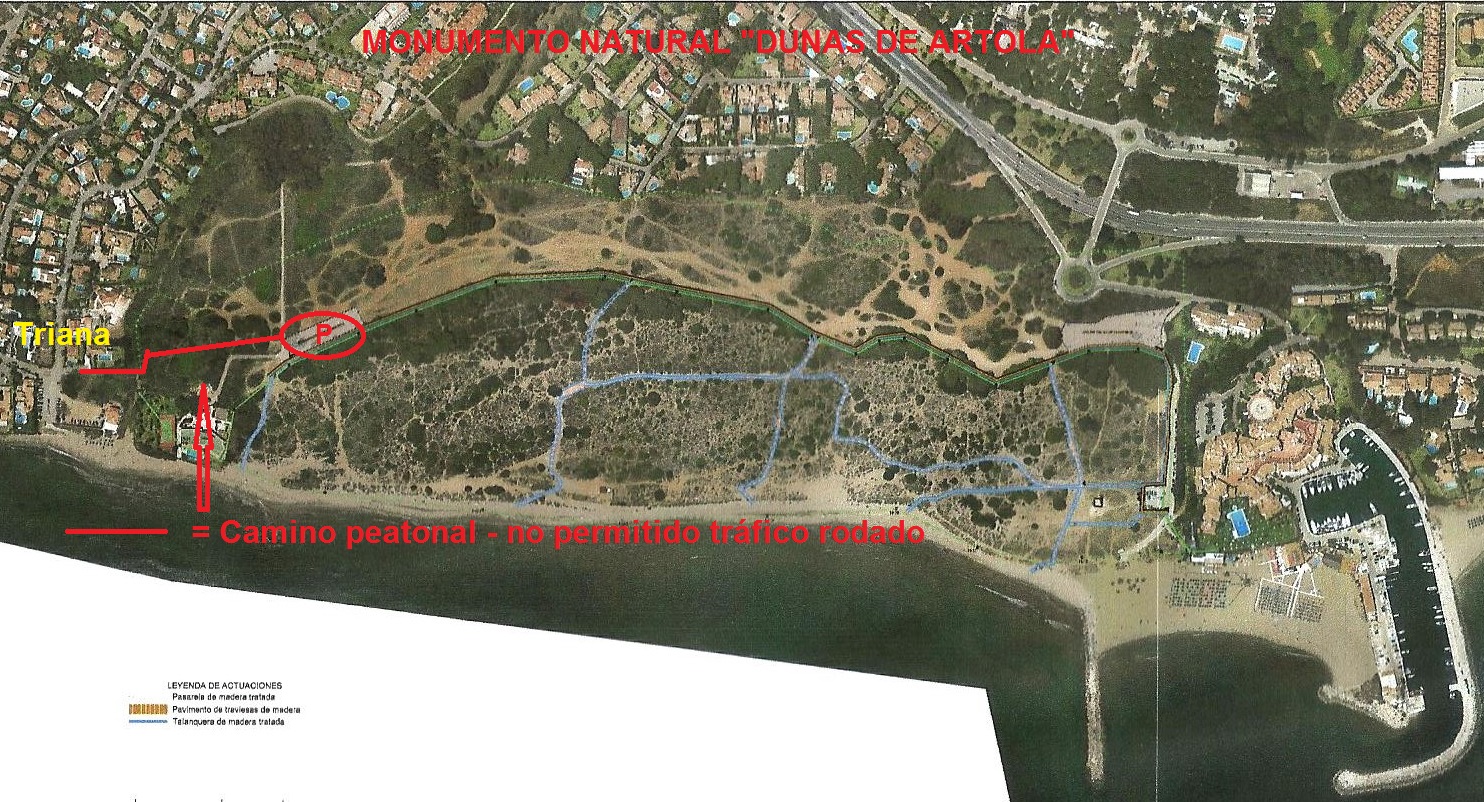 Motorised vehicles (except for ambulances and those of the security forces) are not allowed to transit this site. Because of this legislation, Marbella Town Hall closed off the entire surface area to the north-east of the Natural Monument with wooden railings.
To conform with this legislation Pro Dunas urges the Town Hall to close the rural road to the west of the Monument (as you approach from Triana), which has recently let traffic in, and to block the large area being used as a car park thus ensuring that the natural growth of the dunar vegetation is not interfered with.
Pro Dunas urges Marbella Town Hall to make the rural road suitable for pedestrians as was referred to, in writing, in April 2016. The pedestrian path should make it possible for people with difficulties or in wheelchairs to access the footbridges in the Natural Monument so that they too can enjoy the wonderful natural setting and the sensational views from the Natural Monument of Artola.
Do you want to receive our newsletter?
Do you want to become a member or be our friend of the dunes?
Asociación ProDunas Marbella
The Association works tirelessly for the defence and preservation of the unique ecosystems that survive in the natural sand dune environments in the Province of Málaga; promotes the protection of native flora and small wildlife; promotes recovery, rehabilitation and conservation of interesting biodiversity of sand dunes areas in the municipality of Marbella.