FAUNA - BIRDS AND MIGRATORY BIRDS
Kentish Plover (Charadrius alexandrinus)
We ask the Marbella Town Hall to support the initiatives of ProDunas and once again help protect the strip of land between the dunes and the beaches in line with our Organisation's recommendations of last year.
If specific informative signs about the Kentish Plover (Charadrius alexandrinus) could be put up and be designed by ProDunas and would make the general public more sensitive to the survival of this beautiful little bird which nests between the dunes and the beach proper along our coastline.
OCTOBER 2018 – GRIFFON VULTURE (Gyps fulvus)
We could not believe it! In a single day we got call after call concerning 8 vultures down on their migratory flight to Africa.
Immediately we put the machine in gear, contacted CREA in the Montes de Málaga to see if they could take charge of one adult vulture because it had very obvious signs of exhaustion. In this centre where endangered species in need of help are collected they are well prepared to take all types of birds of prey into their care thanks to their magnificent facilities and their well trained staff.
We must thank everyone who took part in this incident: the Seprona from Estepona and Marbella,
our own biologist, Patricia and the Environment Agent who supplied a special trailer.
This is a great day as together we were able to solve a problem close to our hearts, that of a bird gone astray and which needed
our help and rapid reaction. We trust that everyone appreciates the existence of these scavengers and supports all our efforts to do away with any ambiguity about the future survival of this beautiful bird of prey.
HOOPOE (UPUPA EPOPS)
Whoever has this beautiful name must be really beautiful! We're talking about the eye-catching bird, the Hoopoe, which takes its Latin name from its song "up-up-up". We are lucky to be able to see lots of them in the dunes and in the scrubland areas.
Its striking plumage and its crown of different colours which vary between light to dark cinnamon,  tipped with black and white make it unique. It opens and closes the so-called crest when it senses danger. It puts on quite a show, so it is one of the very striking and very unique birds.
Its dipping flight, quite close to the ground, is fascinating and from far away you can see that you are looking at a hoopoe.
An interesting fact is that it helps to control the plague of the "processionary" caterpillars by pecking at them while they are still in the chrysalis state, so it contributes to the health of the Stone Pines and that of others trees.
We hope it continues to do well here in these latitudes and has enough food so that it does not need to migrate.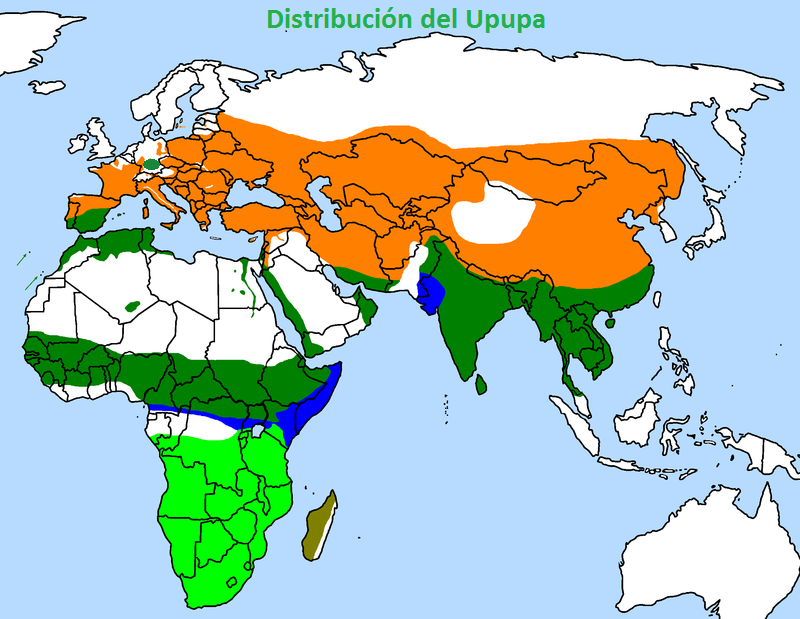 KENTISH PLOVER (Charadrius alexandrinus)
Report provided by SEO/Bird Life Málaga, 2018). Record of results of the II Census of the Breeding Population of the Kentish Plover (Charadrius alexandrinus) on the coast of Malaga (Malaga).
This beautiful bird inhabits our beaches, sandy coastal areas, salt marshes and lagoons where there is little vegetation. There are not many of these birds on the beaches in Marbella, so we think it is remarkable that the report facilitated to ProDunas by SEO/Bird Life informs us that the Kentish Plover can be found along our coastline.
As in other cases, given the habit of this bird for nesting close to the water and that mechanical cleaning of the beaches has to be carried out because of sun and beach tourism, a conflict of priorities exists which puts their survival in danger. The bird is unfortunately already catalogued as "vulnerable" in the Red Book of the Andalusian Endangered Vertebrates.
The dunes in the municipality of Marbella are essential for providing shelter for these beautiful birds. The conservation of the different dune environments should therefore be a priority for the Town Hall, not to mention a conservation pleasure as well as an obligation for everyone in Marbella.
FROM GREENLAND TO MARBELLA
Fantastic news! 

A migratory bird, a Sanderling (Calidris alba) was spotted on 27th August 2016 on a beach in Marbella. It was marked and fitted with a position finder on his
left tarsus (leg), which provided data of the annual migratory journey.
The position finder was fitted on him on 24th June in Zackenberg (northeast Greenland), right in the Arctic Circle where he was seen up until 11th July. It has to be assumed that his impressive journey took him down over Iceland and the British Isles to reach Marbella.
On the same Guadaiza beach and in the same group of shorebirds a common Turnstone (Arenaria interpres) which was ringed last August in Schiermonnikoog, Wadden Island (Netherlands) was observed.
Ringed birds sightings are not very common – perhaps this experience will awaken our interest in knowing more about migratory birds?
Source: Juan Caracuel
http://avesdemarbella.blogspot.com.es/2015/08/de-groenlandia-marbella.html
COMMON KESTREL (Falco tinnunculus)
The beautiful small bird of prey has chosen the sand dunes "La Adelfa" – Bahía de Marbella – as its habitat. Its diet consists of small mammals and grasshoppers, mice, lizards and small snakes as also amphibians such as frogs.
The size of a common kestrel can be about 30-34cm, and its wingspan reaches 60 -75 cm.
GALERÍA FRINGILIDAE (Jilguero, Verderón y Verdecillo)
THEY LIVE IN OUR DUNES
Jilguero Carduelis carduelis
Verdecillo Serinus serinus
Verderón común Carduelis chloris
THE CAPTURE OF BIRDS OF THE FRINGILLIDAE FAMILY (FINCHES) IS PROHIBITED IN THE RESERVA ECOLÓGICA – DUNAS DE MARBELLA
The capture of birds of the fringillidae family (finches) is prohibited in sites not included in the listing of authorized sites, in the area comprised between the Natural Monument of Cabopino "Dunes of Artola or Cabopino" and the Dunes of Bahia de Marbella (Malaga),framed North by the National 340 Road, from Rio Real to the edge of the municipality of Mijas, on the East by the border between the Marbella and Mijas Municipalities, on the South by the Mediterranean sea and on the West by Rio Real,  outer border of the Hydraulic Public Domain on the right margin. 
Do you want to receive our Newsletter?
Do you want to become a member or be our friend of the dunes?
Asociación ProDunas Marbella
The Association works tirelessly for the defence and preservation of the unique ecosystems that survive in the natural sand dune environments in the Province of Málaga; promotes the protection of native flora and small wildlife; promotes recovery, rehabilitation and conservation of interesting biodiversity of sand dunes areas in the municipality of Marbella.