MULTIFUNCTION ARTIFICIAL REEFS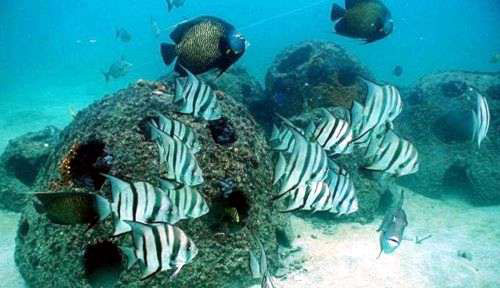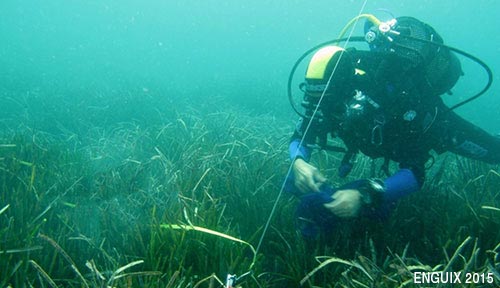 PETITION – MULTIFUNCTIONAL ARTIFICIAL REEFS TO PROTECT THE COASTLINE AND THE DUNES
We are campaigning to have artificial reefs installed in the 3 coastal zones to the east of Marbella (Elviria-Las Chapas) which have dunes.
Reasons to defending artificial reefs:
– offset more than 90% of the negative effects of storm surge
– create marine ecosystems with immense biological wealth
– compact the seafloor
– do not ruin the view from the beach
– do not upset marine dynamics or currents
We have carried out the necessary proceedings in:
– The Ministry of the Environment – Administration of Sustainability for the Coast and the Marine Area
– Costal Demarcation Andalusia-Mediterranean, Malaga
– The Ministry of the Environment and Planning
– The Provincial Council of Malaga
– Marbella Town Hall
January 2020 – ProDunas, as an interested player, was invited to participate in a meeting with the General Directorate for Structural Reforms (DG.REFORM) of the European Commission (EC) at the request of MITECO (Ministry for the Ecological Transition) and DGSCM (General Directorate for Sustainability of the Coast and the Sea) – the official Spanish organisations working with the European Commission.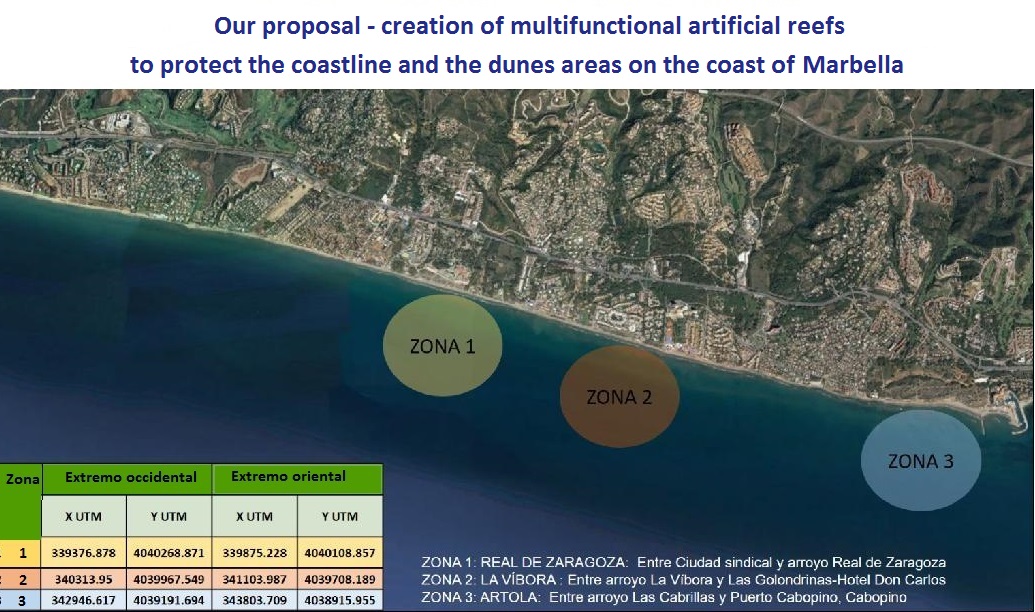 IF YOU SUPPORT ARTIFICIAL REEFS AND NEW MARINE ECOSYSTEMS > PLEASE SIGN THIS PETITION
The confidentiality of the signatures is guaranteed.
They will not be used for commercial purposes.
Do you want to receive our Newsletter?
Do you want to become a member or be our friend of the dunes?
Asociación ProDunas Marbella
The Association works tirelessly for the defence and preservation of the unique ecosystems that survive in the natural sand dune environments in the Province of Málaga; promotes the protection of native flora and small wildlife; promotes recovery, rehabilitation and conservation of interesting biodiversity of sand dunes areas in the municipality of Marbella.