Help us protect our dunes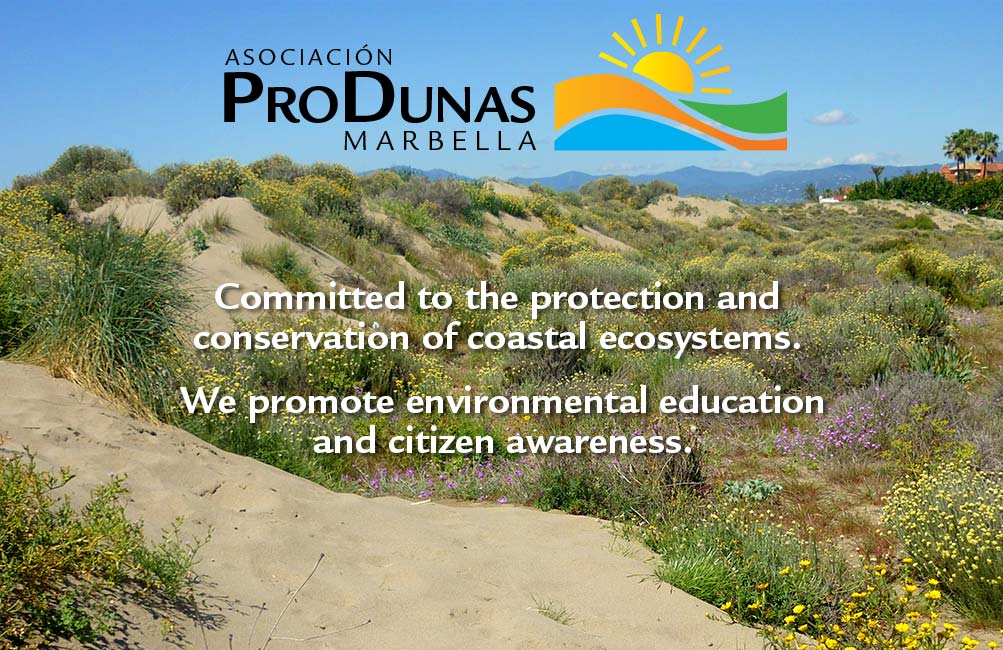 18th January, 2020
Event is family friendly: Let's clean out pine needles at M.N.Artola from 10:30 to 12:30 o'clock. Can we count on you?
17th January, 2020
We present the vídeo documentary at the ECOS-Attendis School Elviria
Do you want our Newsletter?
Do you want to become a member or be our friend of the dunes?
Asociación ProDunas Marbella
The Association works tirelessly for the defence and preservation of the unique ecosystems that survive in the natural sand dune environments in the Province of Málaga; promotes the protection of native flora and small wildlife; promotes recovery, rehabilitation and conservation of interesting biodiversity of sand dunes areas in the municipality of Marbella.