SEASON END OF THE GUIDED TOURS THROUGH THE "LA ADELFA" SAND DUNE IN BAHÍA DE MARBELLA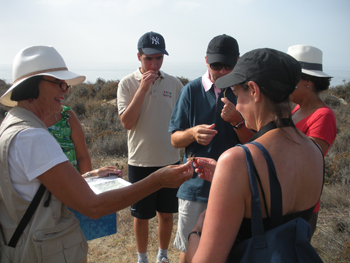 For the fourth year, and, during a 5 months summer season, our Association have been offering an alternative to sun and beach to foreign tourists, by scheduling guided walks on the sand dune
"La Adelfa" in Bahía de Marbella.
As usual, the foreign participants, most of whom were French from the Club 3000 (Paris), enjoyed the stroll through the native nature and keenly approached a world unknown to most of them: to watch, touch and smell the various aromatic plants that exist in these sand dunes.
Once more, our warm thanks go to our group of volunteers for their dedication and their good work throughout the summer. Without their active and constant participation, activities such as these tours could not be done.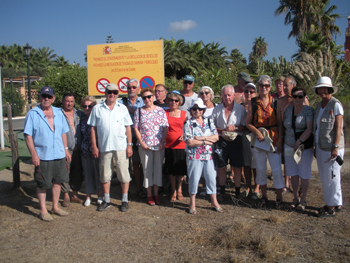 Do you want to receive our newsletter?
Do you want to become a member or be our friend of the dunes?
Asociación ProDunas Marbella
The Association works tirelessly for the defence and preservation of the unique ecosystems that survive in the natural sand dune environments in the Province of Málaga; promotes the protection of native flora and small wildlife; promotes recovery, rehabilitation and conservation of interesting biodiversity of sand dunes areas in the municipality of Marbella.