PLAN FOR CITIZEN COOPERATION IN THE RECOVERY AND REFORESTATION OF THE BURNT HILL SIDES IN THE MUNICIPALITY OF MARBELLA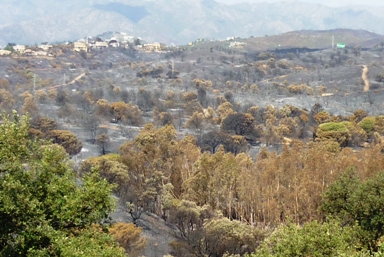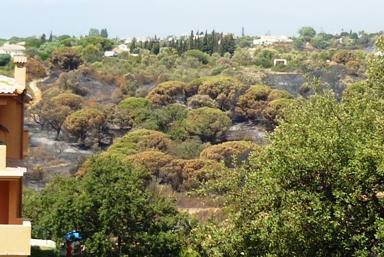 The fires that took place in late August in the mountains of the Province of Malaga, and the municipality of Marbella have caused great damage both to people and animals, and in particular to the more than 8,000 hectares of scrub have been reduced to ashes, a significant natural value.
Government, regional and local administrations did a perfect job at extinguishing the fires, effectively preventing even greater damage.
Teams of Environment technicians are currently studying the natural recovery of the affected areas in order to develop an Action Plan for the aftermath of the fires, depending on:
– Intensity of the fire
– Type of vegetation affected
– Impact of the first rains
– Hidrophobicity and edaphological conditions of the soil
– Orography of the area, etc.etc.
Our Association is cooperating in the Reforestation Plan and citizen/volunteers participation as well as schools, with the Hon. Town Hall of Marbella and the Regional Ministry of Environment, preparing for the moment when the reforestation of the area will be carried out from Autumn 2013 on.
Do you want to receive our newsletter?
Do you want to become a member or be our friend of the dunes?
Asociación ProDunas Marbella
The Association works tirelessly for the defence and preservation of the unique ecosystems that survive in the natural sand dune environments in the Province of Málaga; promotes the protection of native flora and small wildlife; promotes recovery, rehabilitation and conservation of interesting biodiversity of sand dunes areas in the municipality of Marbella.