THE SEASON OF GUIDED WALKS THROUGH THE DUNES "LA ADELFA" IN BAHIA DE MARBELLA COMES TO AN END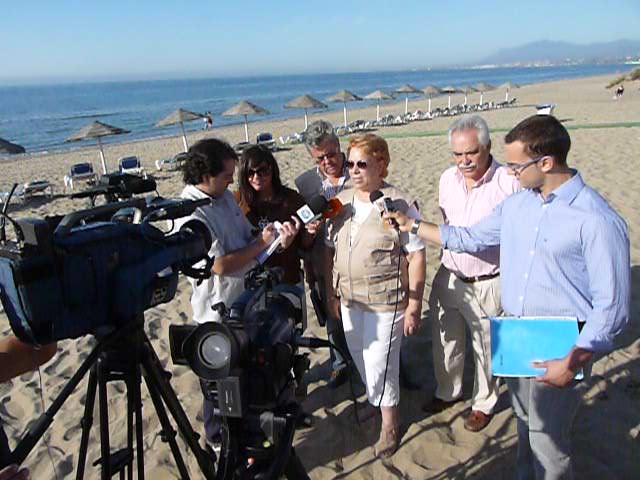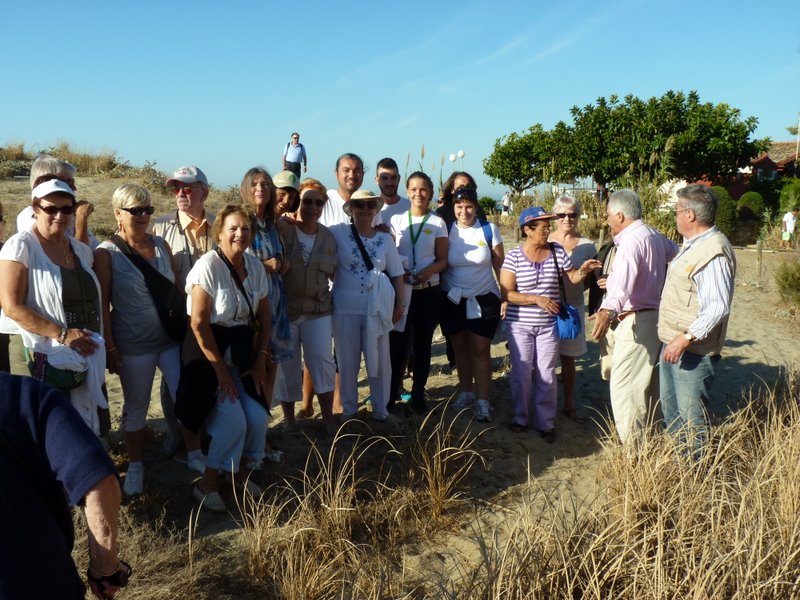 One type of activities programmed by the Pro Dunas Association within the framework of environmental education is to organize guided tours through the dunes "La Adelfa" in Bahía de Marbella.
On Friday, October 14th, the third edition of this activity jointly organized and enlivened by Pro Dunas and Club 3000 in Paris has come to an end with the valued presence of the Councillor for the Environment of the Hon. Town Hall of Marbella, Mr. Antonio Espada Durán who who highlighted the importance of the dunes protection and guided walks.
This alternative to the "sun and beach" holidays aims to offer French and other nationality tourists, a different kind of holidays while promoting interest in the dune areas and its fascinating eco-systems with noteworthy native flora and wildlife, in the municipality of Marbella.
Voluntary work such as the guided tours of the dune areas help visitors to understand and appreciate the natural heritage there is on the Costa del Sol, and deserve an applause. Over 200 tourists have been guided between April and October 2011.
Our gratitude goes to our 4 members who guided over 200 tourists during 2011.
Do you want to receive our newsletter?
Do you want to become a member or be our friend of the dunes?
Asociación ProDunas Marbella
The Association works tirelessly for the defence and preservation of the unique ecosystems that survive in the natural sand dune environments in the Province of Málaga; promotes the protection of native flora and small wildlife; promotes recovery, rehabilitation and conservation of interesting biodiversity of sand dunes areas in the municipality of Marbella.