FORUM – 5TH OF JUNE – WORLD ENVIRONMENT DAY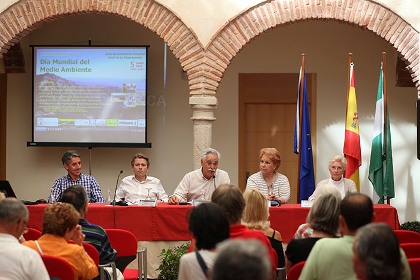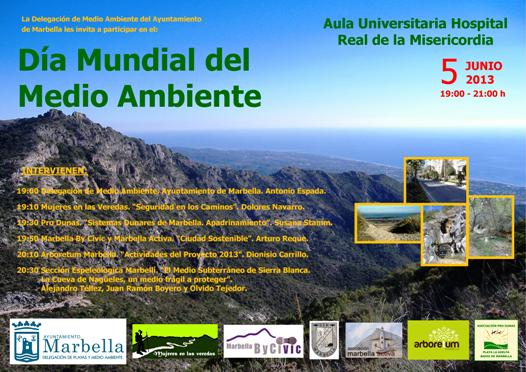 This year, the Department for the Environment of the Hon. Town Hall of Marbella have provided the opportunity to the various associations of the municipality to introduce and make themselves known during the forum held on the 5
th
of June, which was the World Environment Day.
Our Association participated leading a tour of the 9 years of history of the Association, by means of a Power Point presentation, highlighting the success we have achieved, thanks to the perseverance of our members, volunteers and the involvement of the citizens. The presentation featured countless photographs, documenting the evolution and effectiveness of our proven efforts.
If by 2004 we believed that the one achievement of the Association would be the preservation of the sand dune "La Adelfa" in Bahia de Marbella, today we can proudly claim, with documents, that our Association is promoting the protection of 12 sand dune areas along a 17 km stretch of the coastline, between Marbella and the Natural Monument "Artola" in Cabopino.
Do you want to receive our newsletter?
Do you want to become a member or be our friend of the dunes?
Asociación ProDunas Marbella
The Association works tirelessly for the defence and preservation of the unique ecosystems that survive in the natural sand dune environments in the Province of Málaga; promotes the protection of native flora and small wildlife; promotes recovery, rehabilitation and conservation of interesting biodiversity of sand dunes areas in the municipality of Marbella.