RAISING AWARENESS OF SCHOOL CHILDREN AND WORKSHOPS IN THE SAND DUNES ECO-SYSTEMS OF THE COAST OF MARBELLA
 DUNES AREA "LA VÍBORA" – ELVIRIA (Marbella)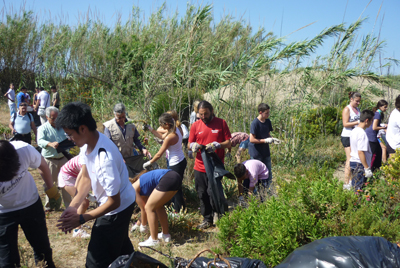 3rd Edition – During the months of May, June and July, the Hon. Town Hall of Marbella, with the active collaboration of Pro Dunas, invited the secondary schools of the municipality and their students to take part in practical activities for the conservation and recovery of sand dune environments.
These workshops raise awareness of these youngsters on the importance of preserving native vegetation and therefore take action to eradicate the invasive alien species Highway Ice plant ("Carpobrotus edulis").
The participation of 80 students from the IES Marqués de Comares Secondary School in Lucena (Córdoba) deserves a special mention, as they participated for a second consecutive year in this important work of environmental education and understanding of the natural heritage of the municipality of Marbella.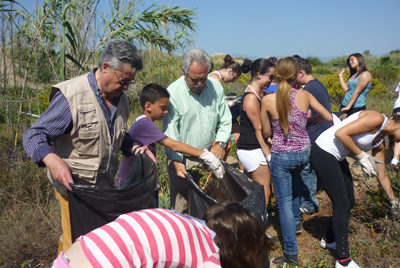 Do you want to receive our newsletter?
Do you want to become a member or be our friend of the dunes?
Asociación ProDunas Marbella
The Association works tirelessly for the defence and preservation of the unique ecosystems that survive in the natural sand dune environments in the Province of Málaga; promotes the protection of native flora and small wildlife; promotes recovery, rehabilitation and conservation of interesting biodiversity of sand dunes areas in the municipality of Marbella.