NEW SIGNBOARDS BEARING THE LOGO OF THE ECOS-Attendis SCHOOL IN THE SAND DUNE "LA ADELFA" – BAHÍA DE MARBELLA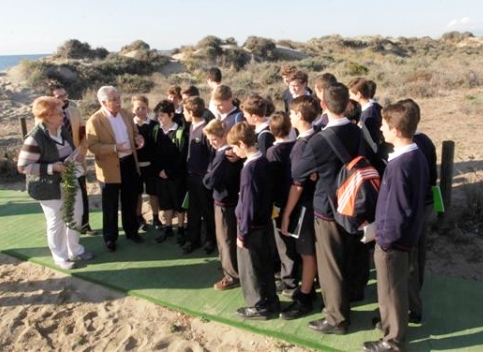 We are slowly getting the Authorities to realize that the preservation of the sand dunes entails their upkeep, too, and there placement of the information signboards when weather ravages and the sunshine fade away the information on them.
Together with the initiative of Pro Dunas, the launching of the Sponsorship of the sand dunes by school children we have suggested that each dunes area have an Information signboard bearing the logo of the School as an incentive for the school children and information for visitors.
The sand dune"La Adelfa" in Bahía de Marbella is the first one to benefit from the new signboards, with the logo of the ECOS-Attendis school. The other sand dunes areas will show the same informations Schools join the Dunes Sponsorship project.
The event, besides the school children that took part, was attended by the Delegate of the Environment of the Hon. Town Hall of Marbella, techni- cians of environmental education of the Town Hall, as well as representatives from the Mancomunidad de Municipios de la Costa del Sol Occident (Association of Municipalities of the Costa del Sol). This initiative has spiked the interest of the Town Hall of Mijas, who requested our assistance in eradication tasks in their Municipality.
The event was duly reported by various media, both Radio/TV and newspapers.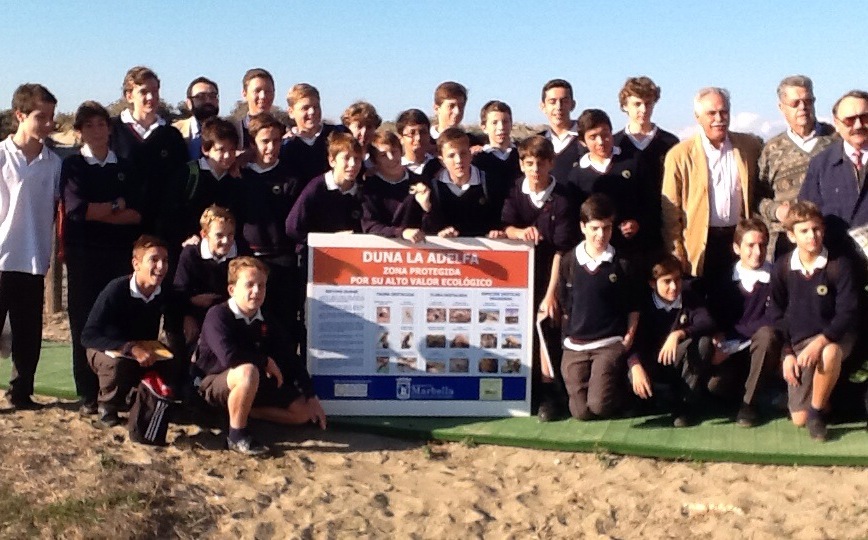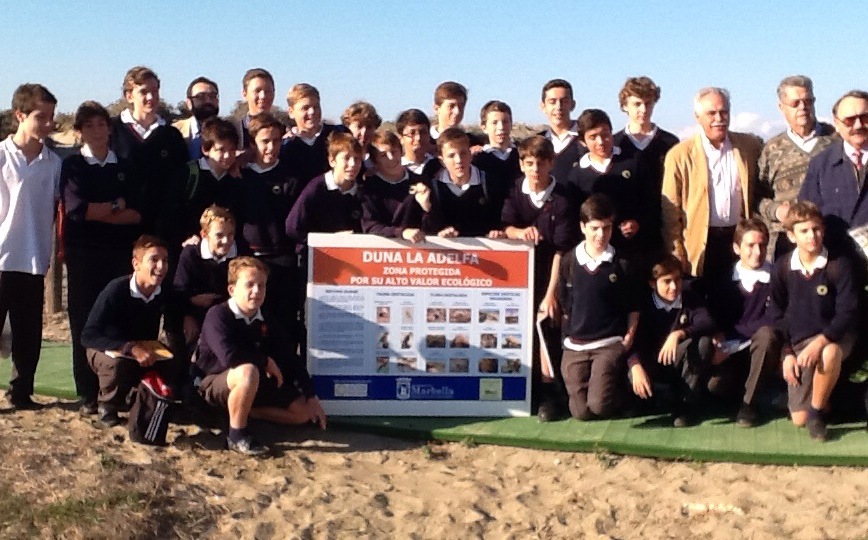 Do you want to receive our newsletter?
Do you want to become a member or be our friend of the dunes?
Asociación ProDunas Marbella
The Association works tirelessly for the defence and preservation of the unique ecosystems that survive in the natural sand dune environments in the Province of Málaga; promotes the protection of native flora and small wildlife; promotes recovery, rehabilitation and conservation of interesting biodiversity of sand dunes areas in the municipality of Marbella.