CEREMONY OF THE ANDALUSIAN XVII ENVIRONMENT AWARDS FOR  "NATURAL VALUES OF ANDALUCÍA" 2012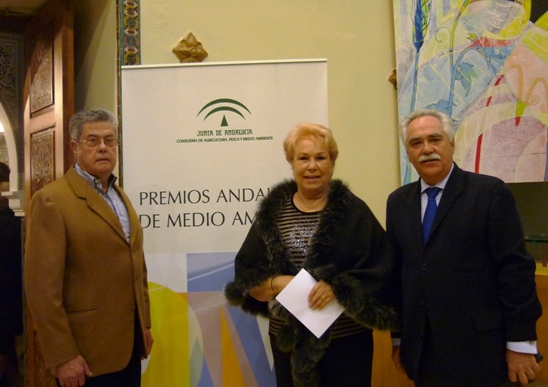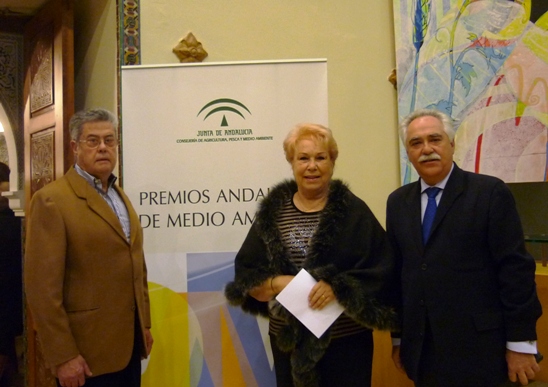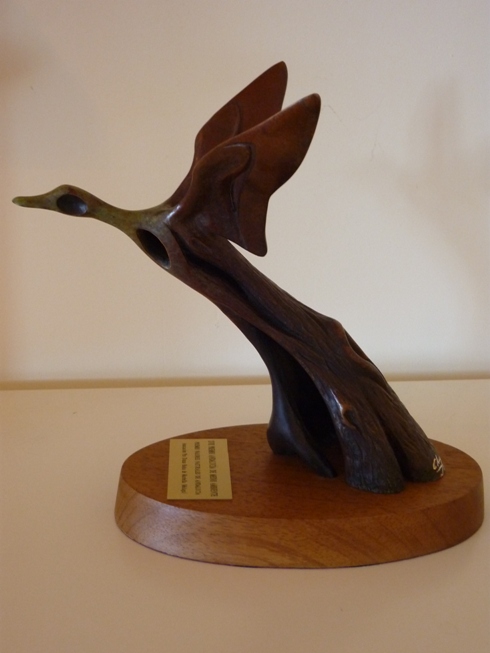 Sevilla, 15
th
of January 2013: In a solemn ceremony, attended by HE. The President of the Andalusian Government, Mr. José Antonio Griñan Martínez and Mr. Luis Planas Puchades, Counsellor of Fisheries, Agriculture and Environment, as well as other personalities, has celebrated the delivery of the different modalities of the XVII Andalucía Environment Prizes that the Junta de Andalucía awards annually.
It is worth noting that our Association is the first non-profit association acknowledged to have initiated the protection of the "Natural Values of Andalucia", tenaciously striving for years to make the recovery and preservation of the dunes areas still existing along the shoreline of the Costa del Sol become a reality.
Mr. Benito A. de la Morena, also honoured for his entire career, had very fond words about the history of our Association, dedicated from the very beginning of our wanderings to the preservation of the biodiversity of Andalucia and its environments. The varied and unique dunes eco-systems within the municipality of Marbella deserve to be protected and rehabilitated and should be included in all fields, and even be included in the "PGOU" (General Urban Development Plan) of Marbella, as "Natural Values of Andalucía". Above all, they are a value to be highlighted in the natural heritage of the county and the province of Málaga. Our citizens can be proud that such natural wealth is currently being recovered from degradation and oblivion, with the support from the Hon. Town Hall of Marbella and other Authorities.
We dedicate this Award to all the volunteers and nature lovers who spend many hours of their private lives to realize their dreams of protecting nature against any abuse. It is well worth striving for ideals and perhaps it might be an incentive to other groups of individualists who would like to contribute to enrich the Natural Heritage within their municipalities.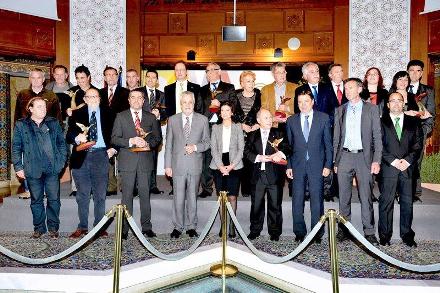 Do you want to receive our newsletter?
Do you want to become a member or be our friend of the dunes?
Asociación ProDunas Marbella
The Association works tirelessly for the defence and preservation of the unique ecosystems that survive in the natural sand dune environments in the Province of Málaga; promotes the protection of native flora and small wildlife; promotes recovery, rehabilitation and conservation of interesting biodiversity of sand dunes areas in the municipality of Marbella.