PROMOTION FOR DESIGNATION AS NATURAL MONUMENT OF THE DUNES OF BAHÍA DE MARBELLA (Marbella, Málaga)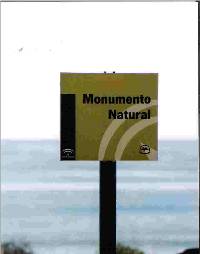 One more step is done!
At the end of December, 2008 the Technical Report has been submitted to the Consejería for the Environment to promote the project for total protection by means of designating the area of the dunes of Bahía de Marbella as NATURAL MONUMENT.
Many hours of data collection have been necessary to comply with the request of the Ministry of the Environment and this action responds to the expectations of more than 800 sympathizers and of more than 150 members against the disappearance of these dunes.
We trust that the dossier will follow the due course and eventually achieve the designation that will guarantee the total protection of these and other dunes areas in the region of Andalucia.
Our Association will continue to act as a link between the general public and the different Administrations of the Regional or Spanish Government, to ensure the protection and preservation of nature and its bio-diversity.
Do you want to receive our newsletter?
Do you want to become a member or be our friend of the dunes?
Asociación ProDunas Marbella
The Association works tirelessly for the defence and preservation of the unique ecosystems that survive in the natural sand dune environments in the Province of Málaga; promotes the protection of native flora and small wildlife; promotes recovery, rehabilitation and conservation of interesting biodiversity of sand dunes areas in the municipality of Marbella.