THE SEA TOOK THEM AWAY AND MARBELLA'S TOWN HALL IS BRINGING THEM BACK
We are talking about the 300 interconnected wooden stakes on the Víbora dune that the terrible winter storms of 2016-2017 picked up and dragged out to the sea
The dune environments in the Ecological Reserve-Dunas de Marbella must be visually and physically protected. So many members of the public have helped financially to back up the ProDunas initiative.
2018 – The Delegation for the Environment, together with workers from the Basic Income Program have carrying out – under ProDunas' supervision – the relocation work in the Río Real and El Alicate dune environments, which fortunately were not affected by the onslaught of damaging storms.
We would like to express our thanks to the workers who concentrated so carefully and also to those from the Delegation for the Environment of the Marbella'sTown Hall. It is really nice to work like this when careful planning has been carried out for the Ecological Reserve.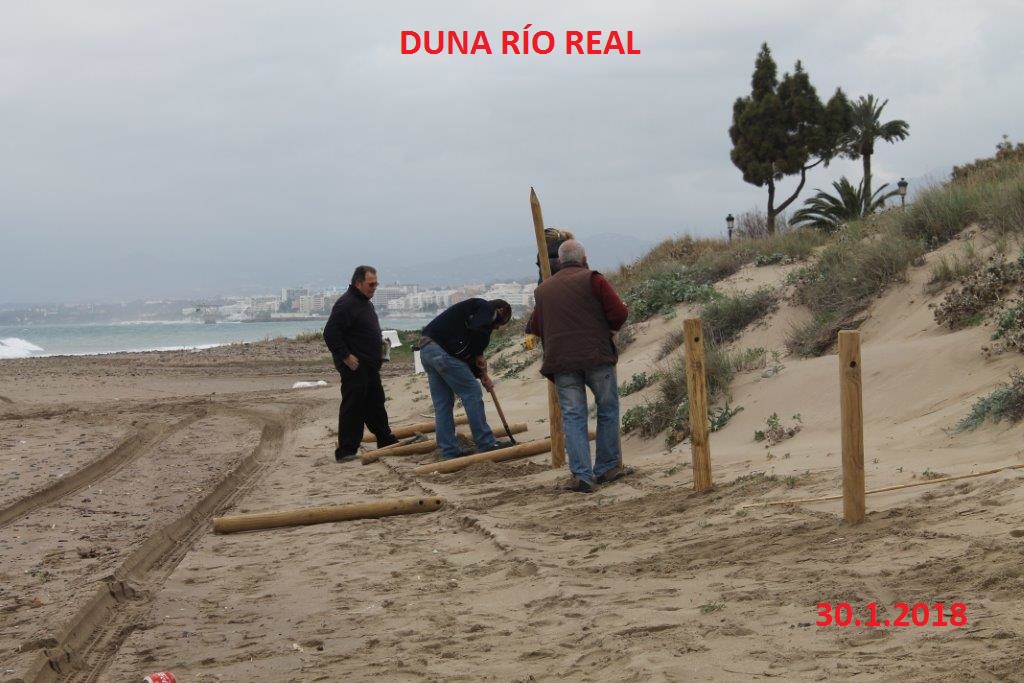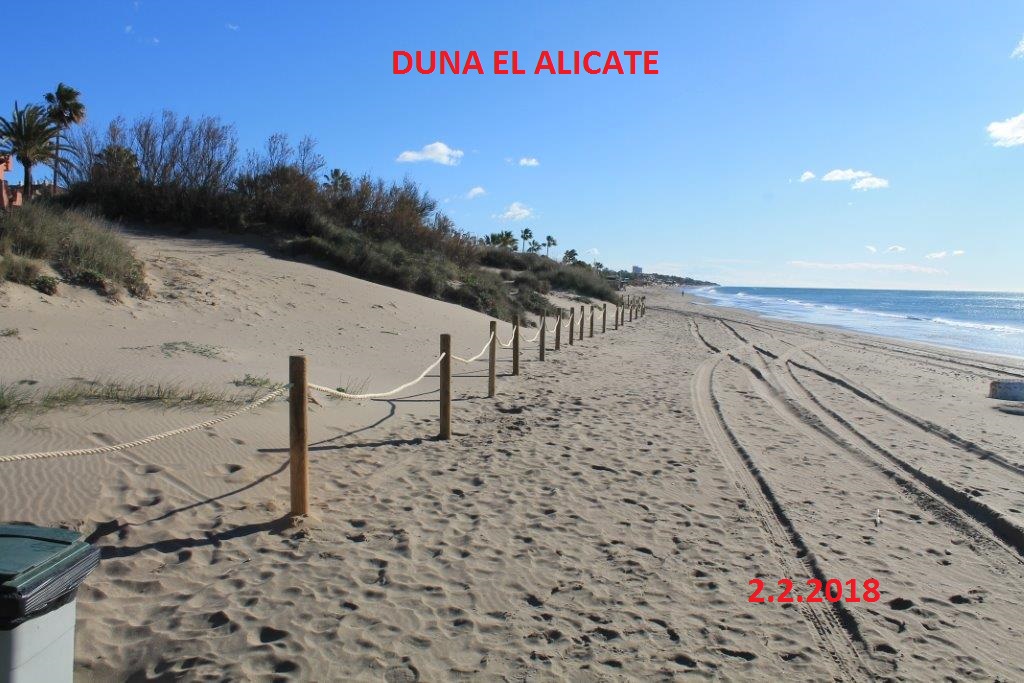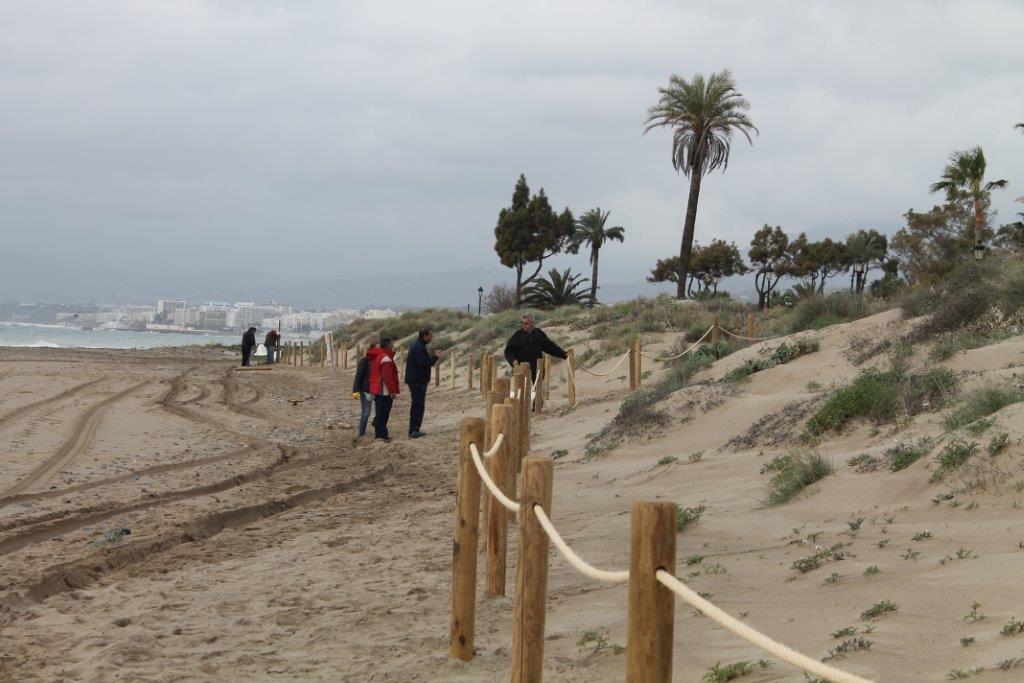 Do you want to receive our newsletter?
Do you want to become a member or be our friend of the dunes?
Asociación ProDunas Marbella
The Association works tirelessly for the defence and preservation of the unique ecosystems that survive in the natural sand dune environments in the Province of Málaga; promotes the protection of native flora and small wildlife; promotes recovery, rehabilitation and conservation of interesting biodiversity of sand dunes areas in the municipality of Marbella.