MARBELLA'S HIGH SCHOOL STUDENTS UNDERTAKE THE REPLANTING OF THE SAND DUNES AREAS OF THE MUNICIPALITY, WITH NATIVE PLANTS.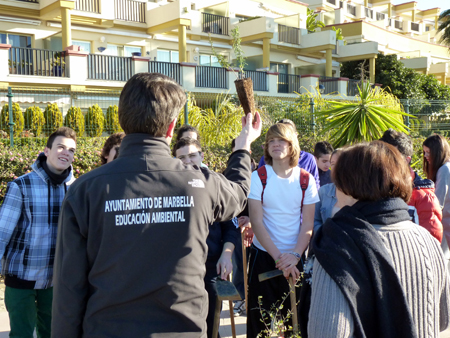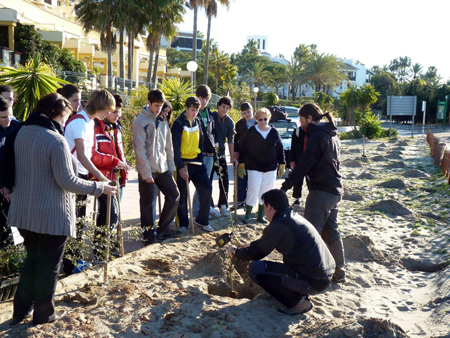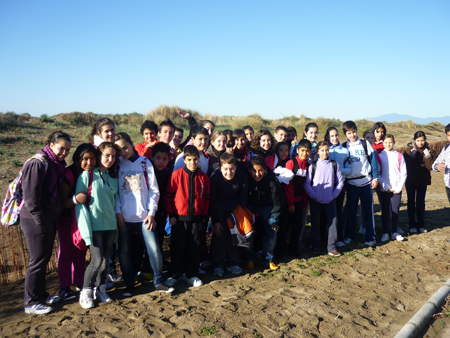 It's a reality!
Our praise and acknowledgement go to the students who have participated with enthusiasm in the various replanting carried out during the past few weeks. They have proven, once more, that a nature conservation project can become a reality by working with solidarity and persistence. After removal of the proliferation of invasive Willow Acacia tree (Acacia Salicina) and Reeds in two sand dunes areas envisaged for the recovery of their eco-systems:
1.800 plants, supplied by the Regional Ministry of the Environment, have been planted in the following sand dune areas:
–  Sand dunes "La Víbora" – Elviria:  1.350 plants
Participants: 65 students from the secondary schools IES Guadalpín and IES Sierra Blanca
– Sand dunes "Palm Beach" – Reserva de los Monteros: 400 plants
Participants: 40 students from the secondary school IES Sierra Blanca.
The assistance of our volunteers – members of our Association, as well as technicians of the Department of the Environment of the Hon. Town Hall of Marbella have facilitated the smooth running of the workdays. Press and local Television have witnessed these events.
The growth of this vegetation will take time, and from now on, our Association will assist in making the integration of the dune's biodiversity become a reality in a few years.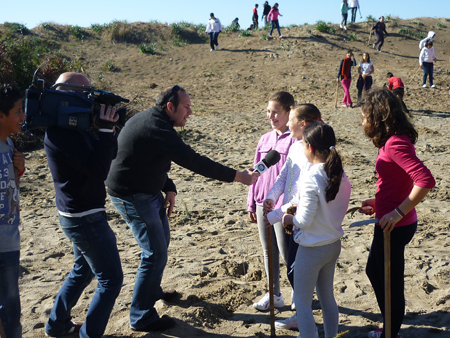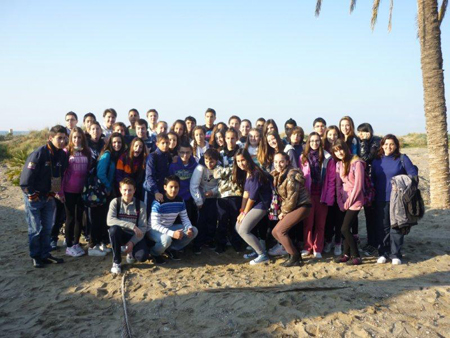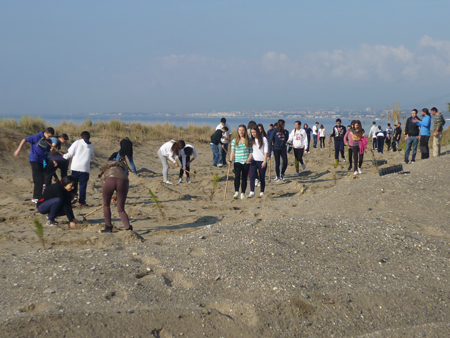 Do you want to receive our newsletter?
Do you want to become a member or be our friend of the dunes?
Asociación ProDunas Marbella
The Association works tirelessly for the defence and preservation of the unique ecosystems that survive in the natural sand dune environments in the Province of Málaga; promotes the protection of native flora and small wildlife; promotes recovery, rehabilitation and conservation of interesting biodiversity of sand dunes areas in the municipality of Marbella.