ACKNOWLEDGEMENT FROM THE REGIONAL MINISTRY FOR THE ENVIRONMENT OF THE JUNTA DE ANDALUCÍA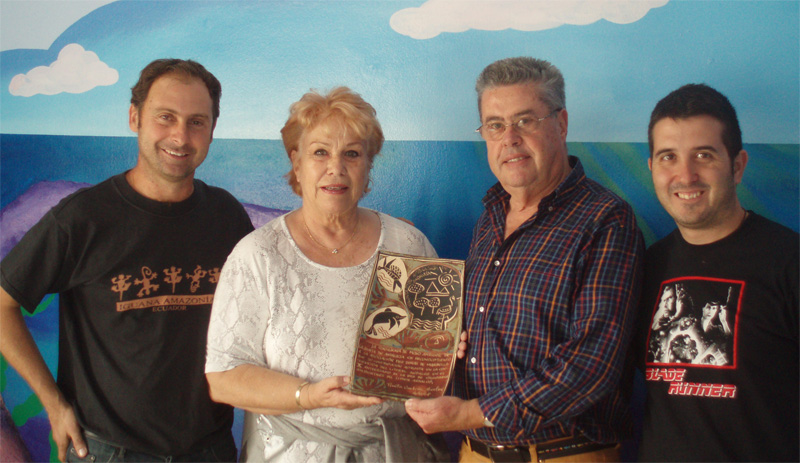 To the PRO Dunas  ASSOCIATION, for the selfless work of assistance and collaboration, as well as the active contribution in rescuing the beached Cetaceans and Turtles along the Andalusian coast.
This commemorating plaque is a reward for the continuous efforts of our collaborating team and an acknowledgement of our contribution for our actions related to the recovery and the primary care to animals, both dead and alive; also the accurate collection of statistical records and biometrics of the health state of the dolphins and turtles that were beached over these years, facilitating the necessary necroscopies to identify the possible causes of the beaching.
There is one point we need to highlight, and that is the enormous moral and professional concern of our collaborating team, focusing their attention also on the general public, often present at the times when animals are being assisted, by reassuring, instructing and appealing to the awareness on the environmental issues regarding marine species. By means of this information and social awareness of the public we can inspire a favourable participation and commitment in future beachings.
Do you want to receive our newsletter?
Do you want to become a member or be our friend of the dunes?
Asociación ProDunas Marbella
The Association works tirelessly for the defence and preservation of the unique ecosystems that survive in the natural sand dune environments in the Province of Málaga; promotes the protection of native flora and small wildlife; promotes recovery, rehabilitation and conservation of interesting biodiversity of sand dunes areas in the municipality of Marbella.