DRIVING THE "ECOLOGICAL RESERVE" PROCESS FORWARD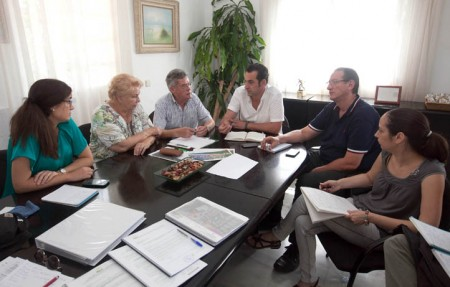 The Municipal Delegation for Sustainable Development (
formerly
the Department of the Environment) has taken a new step in the recovery and protection of the dunes of Marbella to ensure that all procedures are in compliance with environmental obligations and that an offer of sustainable tourism is presented.
Pro Dunas promoted an important meeting with the following:
– Representatives of the Ministry of Environment of the Junta de Andalucía
– Technical staff from the Department of Sustainable Development
– The Pro Dunas Association
The Town Councillor emphasised the "good consensus" in which the meeting took place, which helped foster the exchange of information between the technical staff of the different Administrations. The presence of the citizens, represented by the Pro Dunas Association was very important, as we have been working for many years to rescue and protect this natural heritage.
The Head of Delegation from the Department of Sustainable Development, Miguel Diaz Becerra, emphasized that this form of protection will increase the Las Chapas area to an international level, since the dune string is now well known.
Its rehabilitation opens a new way to impart an awareness of our natural environment.
Classification as an Ecological Reserve will guarantee that, as well as protecting it and these areas can be used for educational, cultural and tourism purposes.
We hope therefore that Seville will soon declare the area to be an Ecological Reserve and that the City of Marbella assumes the foreseen maintenance and conservation roles needed to guarantee its future protection.
Do you want to receive our newsletter?
Do you want to become a member or be our friend of the dunes?
Asociación ProDunas Marbella
The Association works tirelessly for the defence and preservation of the unique ecosystems that survive in the natural sand dune environments in the Province of Málaga; promotes the protection of native flora and small wildlife; promotes recovery, rehabilitation and conservation of interesting biodiversity of sand dunes areas in the municipality of Marbella.