XV WEEK OF THE SEAS 2008 – "PRESERVATION OF COASTAL HABITATS"
Institute for the Education of Port Communities – Málaga
15th of April 2008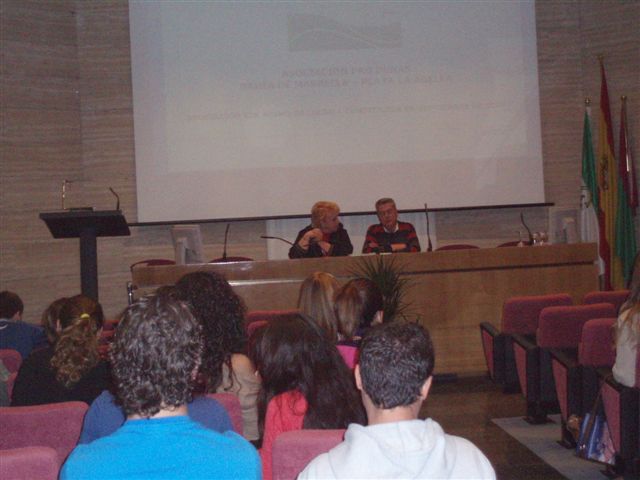 Our Association was invited to participate in this seminar as a guest of the "Aula del Mar" (Classroom of the Sea) as speakers. We had thus the opportunity to reach a young audience and University students and present to them an account of the work of our Association and our dealings with the different Administrations involved. Our account was backed by graphic reports, photographs taken by members of our Association, as graphical evidence of our actions constantly carried out over the last few years, to the benefit of the preservation of the dunes areas of the Municipality of Marbella, as well as the protection of their fauna and flora.
Our Account was addressed directly to those attending the seminar, requesting their active participation in the protection of nature as leaders of the younger generations.
The audience attending this seminar acknowledged the selfless yet very necessary labour of our Association, in its eagerness to protect nature in our environment.
Do you want to receive our newsletter?
Do you want to become a member or be our friend of the dunes?
Asociación ProDunas Marbella
The Association works tirelessly for the defence and preservation of the unique ecosystems that survive in the natural sand dune environments in the Province of Málaga; promotes the protection of native flora and small wildlife; promotes recovery, rehabilitation and conservation of interesting biodiversity of sand dunes areas in the municipality of Marbella.