PREGÓN DE LA "FERIA Y FIESTAS LAS CHAPAS 2015"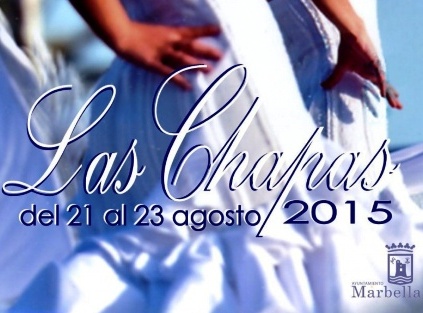 The Las Chapas Branch of the Town Hall of Marbella has invited our Speaker and Secretary, Ms. Susanne Stamm Joho, to deliver the Opening Speech of the "
2015 Las Chapas Festival"
.
This is a great honor and gives us immense satisfaction that our Association should be awarded such distinction. This is a public acknowledgment of our efforts and achievements reached, regarding to safeguarding the Natural Heritage of the dune systems in the Municipality of Marbella.
The Deputy Mayor of Las Chapas presented Pro Dunas with a commemorative plaque as a souvenir of our official opening of the Feria.
Vídeo Fiestas y Feria Las Chapas 2015 – Pregón: trial 17:00 – 29:43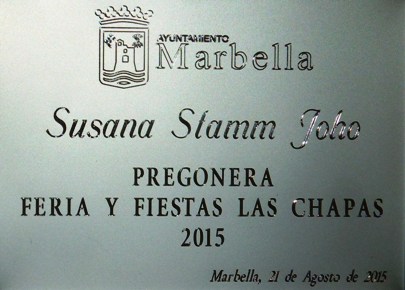 Do you want to receive our newsletter?
Do you want to become a member or be our friend of the dunes?
Asociación ProDunas Marbella
The Association works tirelessly for the defence and preservation of the unique ecosystems that survive in the natural sand dune environments in the Province of Málaga; promotes the protection of native flora and small wildlife; promotes recovery, rehabilitation and conservation of interesting biodiversity of sand dunes areas in the municipality of Marbella.