AWARDING OF ENVIRONMENTAL CERTIFICATES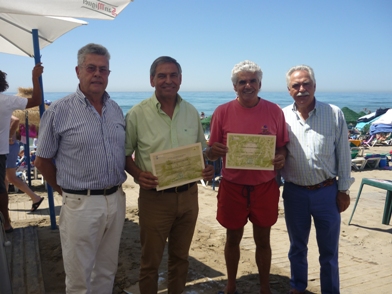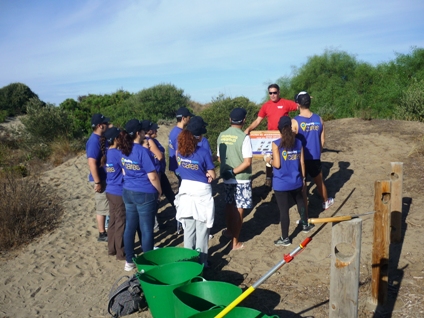 As we received such positive cooperation from the schools through the "Sponsorship of the Dunes by Schoolchildren", we are now embarking on a new stage of working together which we will call:
3rd Pillar – Collaboration with Residents
We are seeking the collaboration of the following groups to motivate and involve them for environmental matters:
Companies
Hotels
Beach Restaurants
Communities of Owners
etc.
Over the last few weeks we have been able to award Environmental Certificates to:
Marriott's Beach Club, Elviria
com, Malaga
El Arenal Beach Restaurant, Costabella-Las Chapas
El Laurel Beach Restaurant, Las Chapas-Elviria
Each Environmental Certificate is individually designed by our Association and carries the signature of the Delegate of the Environment of Marbella's Town Hall.
We are really excited about this new initiative and we are sure that more companies will want to use our environmental initiative as a TEAM BUILDING exercise.
We invite our readers to help spread the news between their friends and relatives about this new venture so that more businesses can get involved.
Our thanks go out in advance to everyone who will get involved in gathering significant results which will benefit the DUNES AREAS in Marbella.
Do you want to receive our newsletter?
Do you want to become a member or be our friend of the dunes?
Asociación ProDunas Marbella
The Association works tirelessly for the defence and preservation of the unique ecosystems that survive in the natural sand dune environments in the Province of Málaga; promotes the protection of native flora and small wildlife; promotes recovery, rehabilitation and conservation of interesting biodiversity of sand dunes areas in the municipality of Marbella.