EVICTION OF ILLEGAL PARKING LOT IN THE SAND DUNES AREA "LA ADELFA" IN BAHÍA DE MARBELLA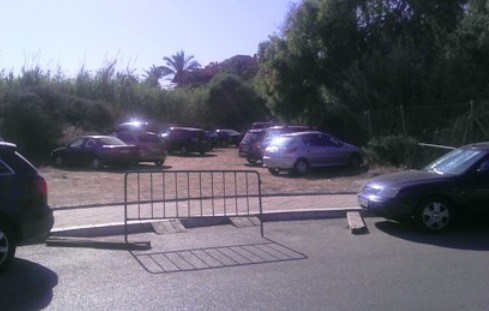 During the holiday month of August Pro Dunas received complaints from Members of the Association, residents as also from Presidents of Residents Association and as well as from the "Macro-Comunidad Bahia de Marbella", who were alarmed by the setting up of an illegal parking lot in the sand dunes area of "La Adelfa".
Faced with such news, Pro Dunas immediately filed the complaint at the Department for the Environment of the Hon. Town Hall of Marbella, and at Seprona Authorities (Guardia Civil).
Thanks to the prompt collaboration of the public, we succeeded in having that parking lot banned by the Authorities with determination and effectiveness.
Once again, civic cohesion has paid off, and we are very grateful for it.
Do you want to receive our newsletter?
Do you want to become a member or be our friend of the dunes?
Asociación ProDunas Marbella
The Association works tirelessly for the defence and preservation of the unique ecosystems that survive in the natural sand dune environments in the Province of Málaga; promotes the protection of native flora and small wildlife; promotes recovery, rehabilitation and conservation of interesting biodiversity of sand dunes areas in the municipality of Marbella.