POSTERS TO RAISE PUBLIC AWARENESS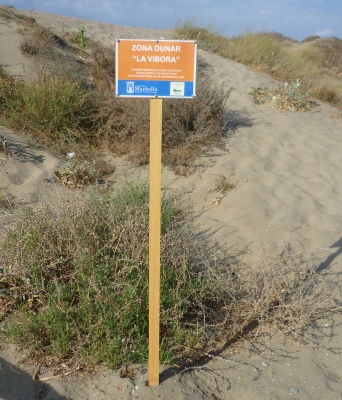 The collaboration of the Department of the Environment of the Hon. Town Hall of Marbella contributes and enables awareness campaigns for residents and tourists visiting the two sand dunes areas:
"La Víbora" – Elviria
"Palm Beach" – Río Real/Reserva de los Monteros
This summer has been particularly troublesome due to the continuing acts of vandalism perpetrated in these two sand dunes areas. The thoughtlessness of a few leads to irreversible loss of developing flora.
To this purpose indicative POSTERS were made, giving an official status to our demand to foster respect for the native flora in passers-by and tourists. These posters have been produced in three languages for the first time: Spanish, English and German in order to facilitate understanding and cooperation of everyone.
With these measures, we hope to elicit interest in the future eco-systems that will consolidate the value of these sand dunes environments with a fascinating biodiversity.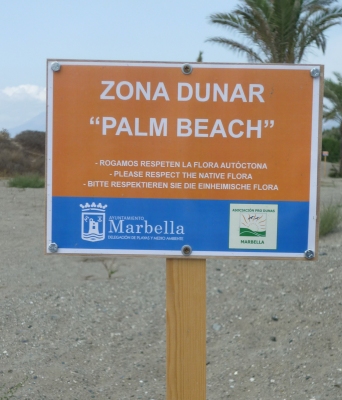 Do you want to receive our newsletter?
Do you want to become a member or be our friend of the dunes?
Asociación ProDunas Marbella
The Association works tirelessly for the defence and preservation of the unique ecosystems that survive in the natural sand dune environments in the Province of Málaga; promotes the protection of native flora and small wildlife; promotes recovery, rehabilitation and conservation of interesting biodiversity of sand dunes areas in the municipality of Marbella.