DAY OF COASTAL ACTION  AND CLEANING OF THE "LA ADELFA"-BEACH
BAHÍA DE MARBELLA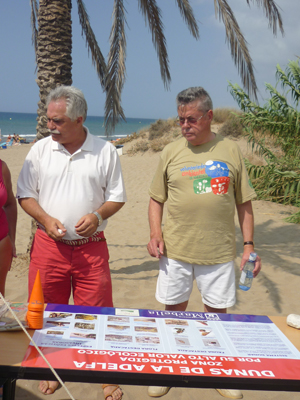 Great participation in the annual Day of keeping clean the beach and dune of  "La Adelfa" of Bahía de Marbella. We wish to express our thanks to all who have actively collaborated in this task – children and adults alike- and have worked enduring the baking sun and under the watchful gaze of  TV cameras and the press!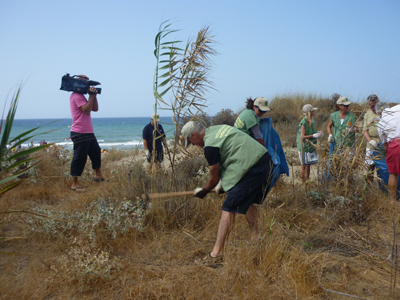 Do you want to receive our newsletter?
Do you want to become a member or be our friend of the dunes?
Asociación ProDunas Marbella
The Association works tirelessly for the defence and preservation of the unique ecosystems that survive in the natural sand dune environments in the Province of Málaga; promotes the protection of native flora and small wildlife; promotes recovery, rehabilitation and conservation of interesting biodiversity of sand dunes areas in the municipality of Marbella.