CLEAN-UP DAY IN THE DUNES AREA OF BAHÍA DE MARBELLA
15th of AUGUST 2009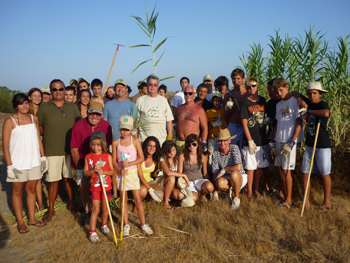 35 volunteers and  Members took part in these works, which consisted of:
Cutting: bunches of cane
Clearing vegetation and  young sprouts of : Willow Acacia
Eradication of new plants:  Fountain Grass (Penniseum Setaceum)
Cleaning: removing dog droppings and other rubbish
We thank all those that have helped out!
Do you want to receive our newsletter?
Do you want to become a member or be our friend of the dunes?
Asociación ProDunas Marbella
The Association works tirelessly for the defence and preservation of the unique ecosystems that survive in the natural sand dune environments in the Province of Málaga; promotes the protection of native flora and small wildlife; promotes recovery, rehabilitation and conservation of interesting biodiversity of sand dunes areas in the municipality of Marbella.