RUBBLE AND DOG-EXCREMENTS – APPEAL TO EVERYONE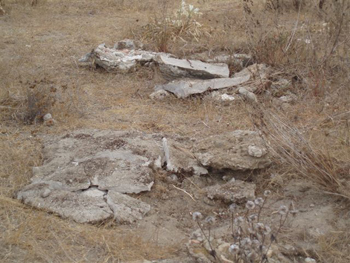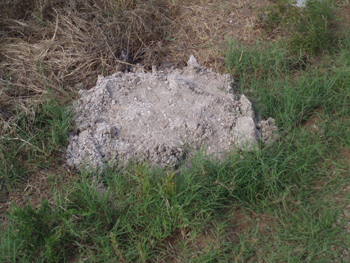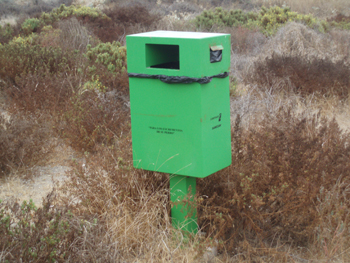 The summer holidays have come to an end, bringing back some peace to the area of the dunes, where nature has regrettably suffered the abuse and pressure from people for weeks, to a much greater extent this year than ever before.
Luckily, and we acknowledge the understanding in this case, this year we have not had to regret such incidents as fires, nor have we had to complain about BBQs or unauthorized bonfires in the dunes, or the "Las Adelfas" beach of Bahia de Marbella.
On the other hand we have had sadly to ascertain the lack of cooperation from many dog owners, who, quite consciously, leave the droppings of their pets in the dunes, out of laziness or carelessness even if well aware that the Association has bags at their disposal. Why can they not be sensitive during their holidays and willing to respect the fragile nature of the area?
We are also very saddened by the unusual meanness or slackness of some, who have dropped in the dunes the rubble from the renovation works in their properties, leaving large amounts of cement and stones, instead of disposing of these materials in the correct way, with due respect to others.
A large number of our Members participate in the Day for the Eradication of the Invasive Highway Ice Plant, year after year, with a great sense of responsibility and much willingness to care for and preserve nature. Nevertheless, the lack of cooperation from other people, who seem not to realize the damage they cause to themselves, and most of all to this haven that we have the privilege to enjoy, and they cause the irreversible destruction of the native flora with their regrettable actions. Because of this lack of respect, the Association have been forced to enlist the help of third parties to carry out a thorough clean up of the dunes area of Bahía de Marbella with the considerable financial investment that it requires.
Given all of the above, we want to launch an appeal to everybody, inviting them to participate, by means of an educational action, to raise awareness whenever necessary. We all have the legal authority to watch over and demand the respect of a part of nature that is totally dependent on our benevolence and appreciation for its survival.
– Together we can guarantee the protection of these dunes –
Do you want to receive our newsletter?
Do you want to become a member or be our friend of the dunes?
Asociación ProDunas Marbella
The Association works tirelessly for the defence and preservation of the unique ecosystems that survive in the natural sand dune environments in the Province of Málaga; promotes the protection of native flora and small wildlife; promotes recovery, rehabilitation and conservation of interesting biodiversity of sand dunes areas in the municipality of Marbella.