ECO-TOURISM AND GUIDED TOURS  THROUGH THE DUNES OF BAHÍA DE MARBELLA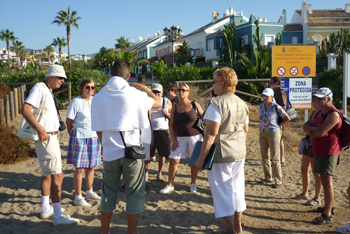 For the first time during the summer of 2009, the Association started an eco-tourism programme with foreign tourists through the dunes "La Adelfa", pioneer and unique in the Municipality of Marbella, to arouse another kind of tourism of the "Costa del Sol"; to be based on the awareness and sensibility for a nature which is able to grow year for year, in despite of the great human pressure and constructions of the zone. These guided tours have been very well received and gained popularity.
This idea has given us good ground in widening the knowledges about the work and activities we carry out, to promote the protection and preservation of the indigenous fauna and flora of these dunes, located so close to Marbella. The wide range of wild and indigenous flora that one comes across along these strolls is supported by photographic documents and it could spur the wish to take part in the protection of these areas of fragile nature.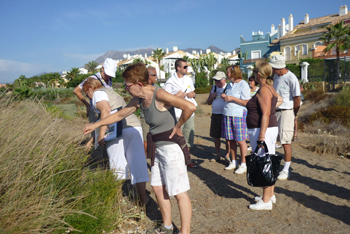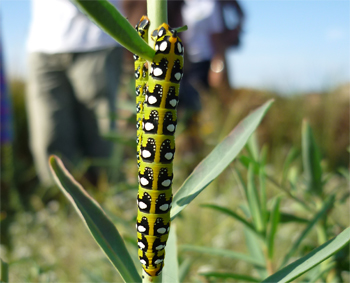 Do you want to receive our newsletter?
Do you want to become a member or be our friend of the dunes?
Asociación ProDunas Marbella
The Association works tirelessly for the defence and preservation of the unique ecosystems that survive in the natural sand dune environments in the Province of Málaga; promotes the protection of native flora and small wildlife; promotes recovery, rehabilitation and conservation of interesting biodiversity of sand dunes areas in the municipality of Marbella.