OUR COMPLAINT – Green Area in the Development of Los Monteros (Marbella)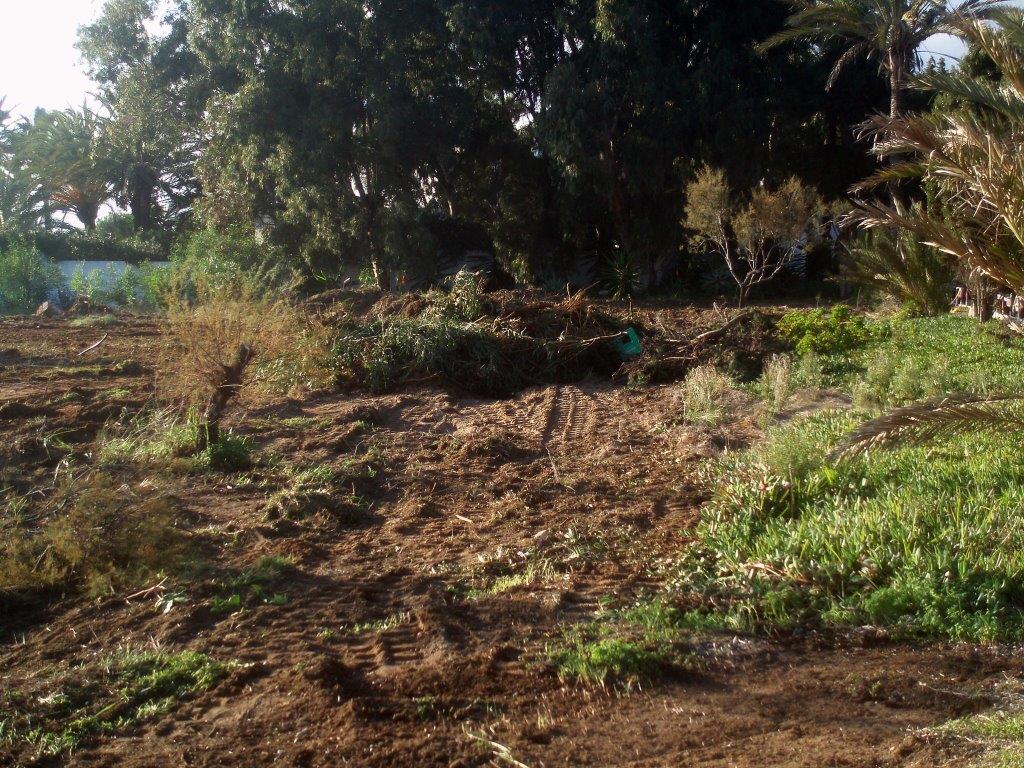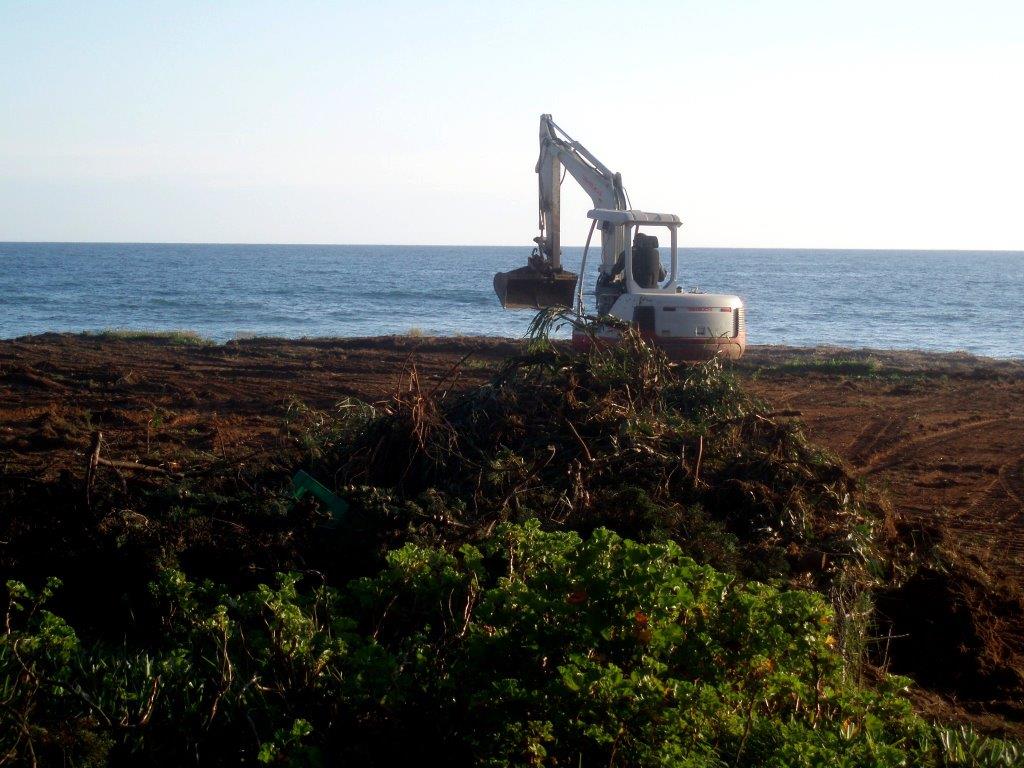 Our Association deeply regrets having had to start legal actions against an ecological crime, and having to stop the work of the machinery, diggers that were flattening out the land and destroying all the wild shrubs in the process at the green area. The Association had in fact started the process to request statutory the Authorities of Demarcation of the Coastline to recondition the area with wooden poles, wooden boardwalks and wooden benches for all the visitors to enjoy. Once this reconditioning was completed, we intended to request some 3,000 indigenous wild shrubs plant sprouts to convert the area into a nature reserve, just as the ones we have in Bahía de Marbella and La Reserva de los Monteros (Marbella).
We informed the public safety Authorities of these facts, in written, such as Local Police and Guardia Civil, and asked them to take legal actions against these illegal acts, and the complaint has been duly filed at the Local Police Headquarters.
Our Association is confident that we may continue and complete this project that will benefit the Municipality of Marbella and the general public, with the preservation of a communal property on the Andalusian Coast.
Do you want to receive our newsletter?
Do you want to become a member or be our friend of the dunes?
Asociación ProDunas Marbella
The Association works tirelessly for the defence and preservation of the unique ecosystems that survive in the natural sand dune environments in the Province of Málaga; promotes the protection of native flora and small wildlife; promotes recovery, rehabilitation and conservation of interesting biodiversity of sand dunes areas in the municipality of Marbella.