EUROPEAN DAY LET'S TAKE CARE OF THE COAST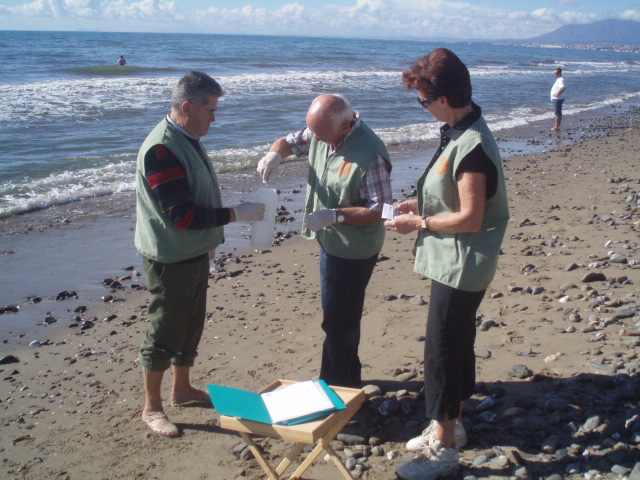 CoastWatch Europe (CWE)
is a network which collects data on the environmental condition of Europe's coastline. It is supported by the participating countries.
In Andalucia the data is collected by schools, Associations and volunteers who inspect sections of the coast and determine several parameters which indicate their environmental status.
Our Asociacion Pro-Dunas will inspect the coast between Los Monteros and Rio Real. The sea-water is tested for Nitrates and Streptococcus and the results are used to produce statistics for inclusion in the European databank. The main purpose of this activity is to increase general awareness of marine environmental issues.
Do you want to receive our newsletter?
Do you want to become a member or be our friend of the dunes?
Asociación ProDunas Marbella
The Association works tirelessly for the defence and preservation of the unique ecosystems that survive in the natural sand dune environments in the Province of Málaga; promotes the protection of native flora and small wildlife; promotes recovery, rehabilitation and conservation of interesting biodiversity of sand dunes areas in the municipality of Marbella.