RESTORING THE SAND DUNES "EL ARENAL" COSTABELLA-PLAYAS ANDALUZAS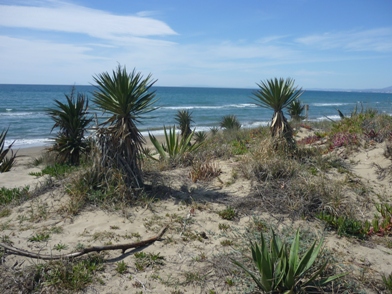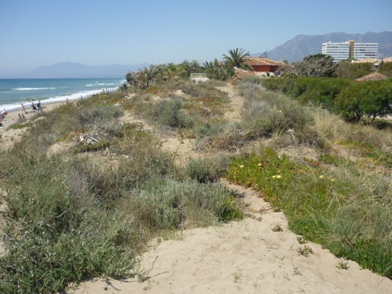 Thanks to the initiative "Sponsorship of Sand dunes by school children" there is a new perspective to complete the restoration and preservation project of this beautiful sand dunes area.
During the first phase, 3 classes from the secondary schools: IES Salduba, San Pedro Alcántara and IES Sierra Blanca, have eradicated most of the invasive Highway Ice plant (Carpobrotus edulis).
The 2nd phase is ahead by almost a year, thanks to the collaboration of the beach restaurant "El Arenal", who have sponsored us by providing 2 men over a period of 10 days to remove by grubbing:
80 Yucca plants (Yucca aloifolii)
80 American aloe (Agave americana) and hundreds of seedlings
7 Pampas grass (Cortaderia selloana)
After much hard labour they were able to remove some 2.600 kg of these invasive plants.
This type of work cannot be carried out by the school children, as there is a risk of accidents.
Next year we will be monitoring the regrowth of Highway Ice plants in the 1st phase, and the school children will be able to remove those plants in the 2nd phase.
And with this, we shall have recovered one more of the unique dunes in this municipality.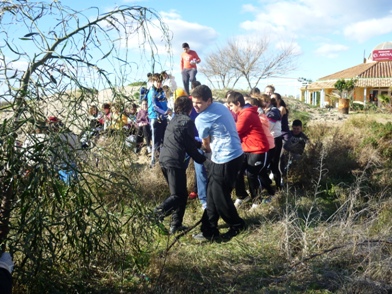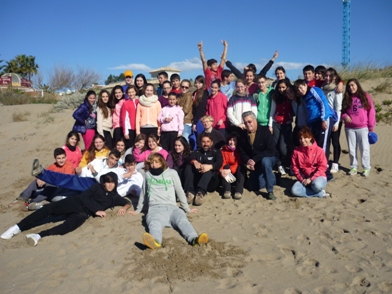 Do you want to receive our newsletter?
Do you want to become a member or be our friend of the dunes?
Asociación ProDunas Marbella
The Association works tirelessly for the defence and preservation of the unique ecosystems that survive in the natural sand dune environments in the Province of Málaga; promotes the protection of native flora and small wildlife; promotes recovery, rehabilitation and conservation of interesting biodiversity of sand dunes areas in the municipality of Marbella.