A BREAK FOR THE COSTA DEL SOL – NO TO HYDROCARBON EXPLORATIONS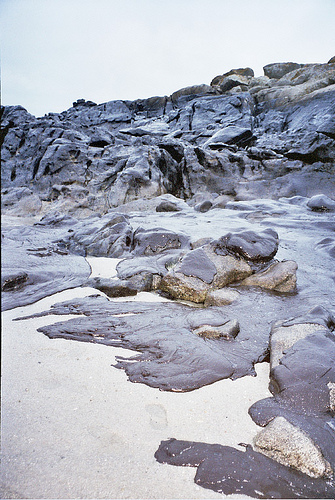 Repsol's intention to carry out prospecting for gas and oil along the coastline of Malaga has been met with the outright rejection from municipalities, fishermen, environmental organizations, businesses and the political parties of the province, as well as the governmental bureaucracy.
As can be gathered from Repsol's press releases, the Ministry for the Environment remains silent on the environmental impact study submitted by the company back in June 2010 on the implementation of the Sirocco Project which consist of the drilling of the seabed off the coast of Mijas and Fuengirola to verify the existence of a major biogenic gas bag.
The delay of the approval of the environmental impact statement by the Ministry for the Environment has cut short the initial plans of the multinational company, who had planned to perform the surveys between January and May of the current year 2011, to avoid the tourist high season, the migratory birds passage and cetaceans breeding season.
Given the delay of the relevant resolutions, Repsol has made a major shift in its plans and taken all the logistics that had been prepared for drilling in Malaga, including the semi-submersible platform to be moved from Malta, to Moroccan waters, where it will remain until June to carry out two surveys off Tangier's coast.
Current legislation provides that, once the complete dossier has been submitted, the resolution must be delivered within three months, thus in the case of the Sirocco Project it should take place before the 7th of May 2011.
We are confident that the Costa del Sol will remain a  "location free from hydrocarbon exploration".
Do you want to receive our newsletter?
Do you want to become a member or be our friend of the dunes?
Asociación ProDunas Marbella
The Association works tirelessly for the defence and preservation of the unique ecosystems that survive in the natural sand dune environments in the Province of Málaga; promotes the protection of native flora and small wildlife; promotes recovery, rehabilitation and conservation of interesting biodiversity of sand dunes areas in the municipality of Marbella.