ENVIRONMENTAL EDUCATION FOR SCHOOL STUDENTS WHO REPLANTED THE "LA ADELFA" SAND DUNE BAHÍA DE MARBELLA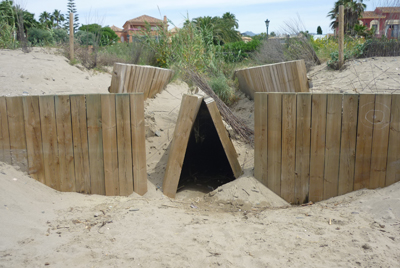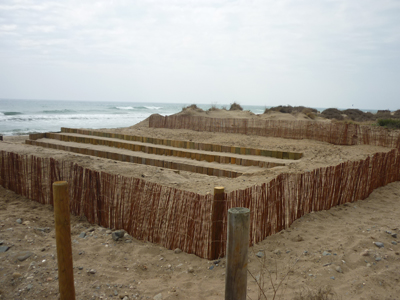 Once the Coastal Demarcation Office have undertaken the necessary improvement works of the rainwater drainage to the beach, following the major damage it suffered in 2011:
24 students of the ECOS secondary school, in Elviria
replanted the restored area, so it can be integrated into the existing native vegetation area.
In appreciation of the efforts of the school students, a group of members of our Association offered them a guided tour of the sand dune "La Adelfa" to brief them on the huge recovery of the lush ecosystems. Technicians of the Delegation of the Hon. Town Hall of Marbella participated with interesting explanations about the different sand dune formations and pointed out the native vegetation, already developed on the sand dune.
The information we provided will be used for articles in the future school newspaper of the ECOS school.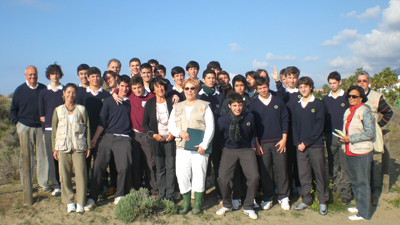 Do you want to receive our newsletter?
Do you want to become a member or be our friend of the dunes?
Asociación ProDunas Marbella
The Association works tirelessly for the defence and preservation of the unique ecosystems that survive in the natural sand dune environments in the Province of Málaga; promotes the protection of native flora and small wildlife; promotes recovery, rehabilitation and conservation of interesting biodiversity of sand dunes areas in the municipality of Marbella.