THE AWARDING OF THE DIPLOMAS "SPONSORSHIP OF THE DUNES BY SCHOOLCHILDREN" – 4th Year –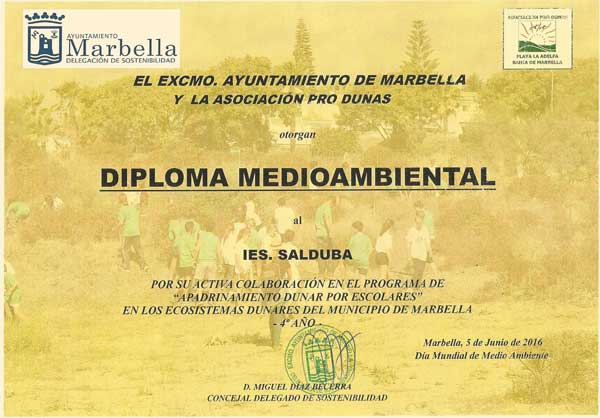 Today the schoolchildren and educational centres take centre stage. The Marbella Town Hall, together with our Association have handed in the Diplomas as they have sponsored a dune area in the Ecological Reserve-Marbella Dunes.
Several schools have realised that the diversity of flora in these dunes is facilitating the teaching of Environmental Studies and they are moving their "classroom" out to the dunes, and teaching surrounded by "their" dune. We applaud these initiatives and invite other schools to find out how easy it is to teach the classes of Natural Sciences when surrounded by nature. It enhances interest in taking part, in deepening their knowledge and promotes young people's understanding of the need to look after
the environment.
We would like to thank all the students for taking part in this Dune Sponsorship Program and for their 4 years of dedication.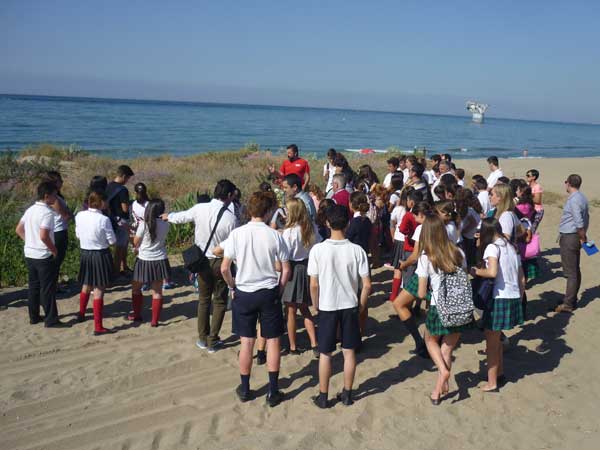 Do you want to receive our newsletter?
Do you want to become a member or be our friend of the dunes?
Asociación ProDunas Marbella
The Association works tirelessly for the defence and preservation of the unique ecosystems that survive in the natural sand dune environments in the Province of Málaga; promotes the protection of native flora and small wildlife; promotes recovery, rehabilitation and conservation of interesting biodiversity of sand dunes areas in the municipality of Marbella.