NEW SAND DUNES AREA EMERGES IN LAS CHAPAS-ELVIRIA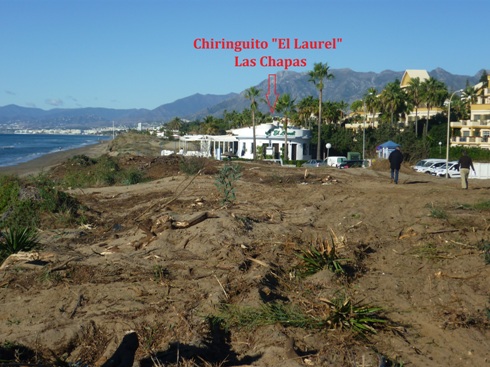 In March of 2010 Pro Dunas introduced the project: Dunes "Las Golondrinas", located between the two beach restaurants "El Laurel" and "Tony's" in Elviria.
Finally, between December 2013 and January 2014, the Town Hall of Marbella performed a thorough eradication of invasive species: Willow Acacia (Acacia salicina) and Giant Cane (Arundo donax). About 70 tons with a specific volume of 529 square metres have been removed.
Underneath a thick mantel of rubbish and debris a gem in the shape of a dune has emerged, one more addition to the list of recovered dunes. For years and years, this sand dunes area East of Marbella, and specifically in Las Chapas-Elviria, remained hidden. This coastal strip is close to 250m in length, covering an area of about 10.000m of sand dunes.
A pedestrian walkway, 5 m above sea level, will extend the boardwalks to the beach restaurant "Cristina" on Avda. Hacienda Playa.
The rehabilitation project provides for reforestation with native plants, once the walkway construction is completed. The "Sponsorship of dune areas by schools" initiative is giving the opportunity to the German School Juan Hoffmann to sponsor this area known as "Las Golondrinas".
With this new sand dunes recovery, thanks to joints efforts, our Municipality continuous to add assets to its Natural Heritage.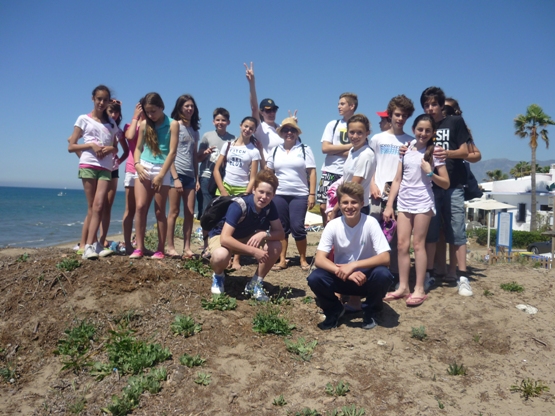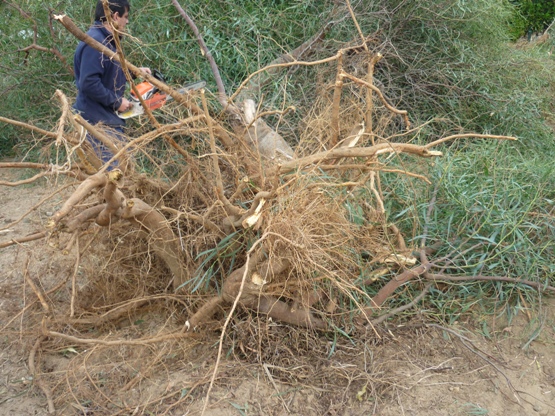 Do you want to receive our newsletter?
Do you want to become a member or be our friend of the dunes?
Asociación ProDunas Marbella
The Association works tirelessly for the defence and preservation of the unique ecosystems that survive in the natural sand dune environments in the Province of Málaga; promotes the protection of native flora and small wildlife; promotes recovery, rehabilitation and conservation of interesting biodiversity of sand dunes areas in the municipality of Marbella.