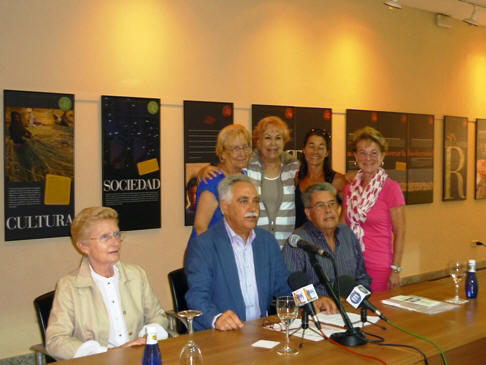 During the press conference held in the "Palacio de Ferias y Congresos" of Marbella, in behalf of the World Environment Day, the Delegate of the Office for the Environment of the Hon. Town Hall of Marbella, Mr. Antonio Espada Durán, has publicly expressed its gratitude about the incessant and fruitful work carried out by our Pro Dunas Association for the past eight years, aiming at the rehabilitation, recovery and preservation of the sand dunes areas in the municipality of Marbella.
Members and the President of the Association accepted and applauded with pleasure the mentioned acknowledgement. Various Media and local TV stations have reported the event.
Do you want to receive our newsletter?
Do you want to become a member or be our friend of the dunes?
Asociación ProDunas Marbella
The Association works tirelessly for the defence and preservation of the unique ecosystems that survive in the natural sand dune environments in the Province of Málaga; promotes the protection of native flora and small wildlife; promotes recovery, rehabilitation and conservation of interesting biodiversity of sand dunes areas in the municipality of Marbella.