ECOLOGICAL RESERVE – A NEW FRAMEWORK OF RESPONSABILITY FOR MARBELLA's TOWN HALL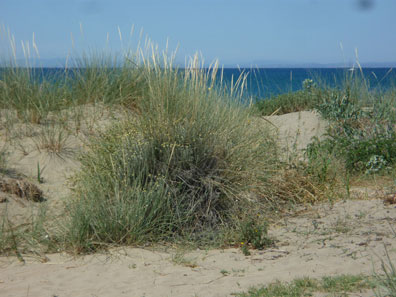 The entire Marbella dune system has been declared an Ecological Reserve. The various public Administrations must abide by the strict legal framework which has come into being for its protection. These bodies are:

– The Ministry of the Environment, Regional Delegation
– The Andalusian Mediterranean Coastal Zone
– Marbella Town Hall

They are required to meet a high professional ethical standard, to employ best practice and maintain the important natural habitat found in the Ecological Reserve. Above all, Marbella Town Hall has to take over the work that until now has been carried out by our Association.

For 12 years our Association has built bridges between Marbella and the public administration bodies and we all have worked together in an exemplary manner. Pro Dunas and its volunteer staff have been the engine and guarantor for the survival and recovery of the dune system along the coastline for 11km to the east of Marbella.
These achievements have set the bar very high for the elected representatives, especially as far as the importance of the biodiversity treasures is concerned. Therefore today we challenge the current local members of the Town Hall to continue working responsibly along the lines initiated by our Association. A programme of annual maintenance work on the dunes must be implemented so that what has taken so long to achieve is not lost in a short space of time.
Do you want to receive our newsletter?
Do you want to become a member or be our friend of the dunes?
Asociación ProDunas Marbella
The Association works tirelessly for the defence and preservation of the unique ecosystems that survive in the natural sand dune environments in the Province of Málaga; promotes the protection of native flora and small wildlife; promotes recovery, rehabilitation and conservation of interesting biodiversity of sand dunes areas in the municipality of Marbella.