IN DEFENSE OF THE LAST REMAINING DUNE ECOSYSTEMS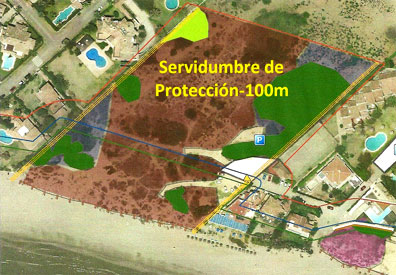 At the end of 2015 very disturbing news emanated from Marbella Town Hall. Our Pro Dunas Association was instantly alerted. The cancellation of the 2010 General Plan for Urban Works (PGOU) could lead to the awakening of investor interest in grabbing sites in the dune ecosystems in the Protected Easement areas.
Our Association is fighting with Marbella Town Hall and all the relevant Public Administration bodies to safeguard the last Protected Easements Areas, so that the dunes are preserved as areas of natural beauty.
We call for our elected officials, both in Marbella Town Hall and the Andalusian Government (Junta de Andalucía), to be the guarantors of the survival of the exceptionally rich biodiversity these settings harbour and not to grant any license, permit or any other authorisation or concession for any building in these dune areas.
Pro Dunas believes that many initiatives which respect and are sensitive to the dune habitats can be set up in the 100m areas of the Protected Easements. All segments of the population: school children, tourists and/or businesses can be targeted.
The Protected Easements Areas must be declared:
"Construction Free".
Do you want to receive our newsletter?
Do you want to become a member or be our friend of the dunes?
Asociación ProDunas Marbella
The Association works tirelessly for the defence and preservation of the unique ecosystems that survive in the natural sand dune environments in the Province of Málaga; promotes the protection of native flora and small wildlife; promotes recovery, rehabilitation and conservation of interesting biodiversity of sand dunes areas in the municipality of Marbella.