SECOND REFORESTATIONS WITH NATIVE PLANTS IN SAND DUNES AREA "PALM BEACH" RIO REAL/RESERVA DE LOS MONTEROS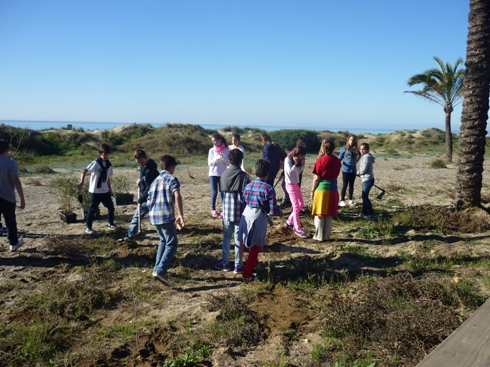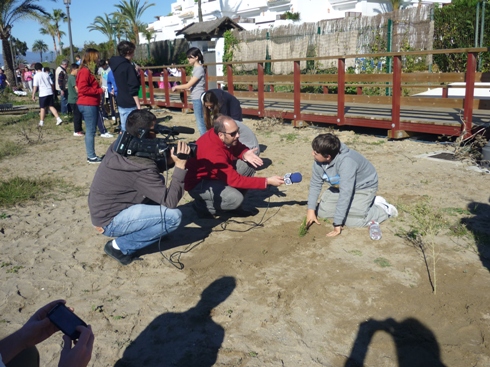 As the machinery for the construction work of the pedestrian walkway in the sand dunes area of
"Palm Beach"
– Río Real/Reserva de los Monteros had crushed some 2/3 of the reforestation that was done during 2012, on the
14th of February 2014,
we carried out a new reforestation with
400 seedlings
of native shrubs, together with the Department of the Environments.
–
IES Sierra Blanca
(secondary school) have gotten in touch with " their sand dune" in the programme of "Sponsorship of sand dunes by school children" and 47 students participated.
Given the amount of seedlings to be planted, we need an active collaboration, and this was provided by:
–Colegio Alborán with 33 students, who launched their sand dunes activities with this collaboration.
The Marbella TV interviewed several students and the President of our Association, as well as the Chief of the Department of the Environment.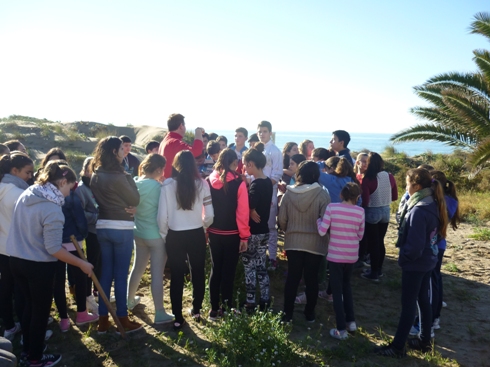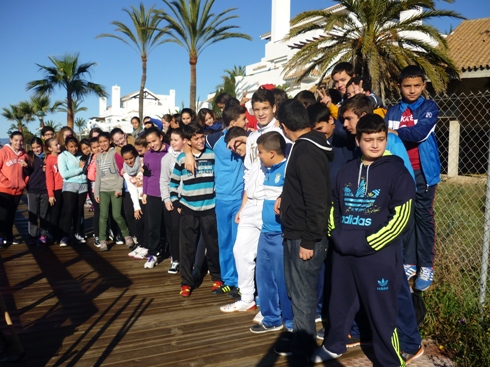 Do you want to receive our newsletter?
Do you want to become a member or be our friend of the dunes?
Asociación ProDunas Marbella
The Association works tirelessly for the defence and preservation of the unique ecosystems that survive in the natural sand dune environments in the Province of Málaga; promotes the protection of native flora and small wildlife; promotes recovery, rehabilitation and conservation of interesting biodiversity of sand dunes areas in the municipality of Marbella.