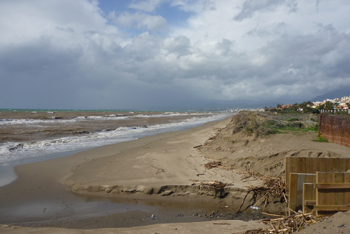 These valuable dunes areas with its eco-systems act as a
protective fence
against the swell and surge of the sea. Regretfully, year after year, storms and ocean currents reduce the dunes mass by 1 to 2 m.
It, therefore, is everyone's responsibility to watch over the last dunes still left along the Andalusian coast, in order to prevent their destruction by human negligence. The lack of respect is entailing the fast destruction of those systems and uprooting the dunes flowers will accelerate the disappearance of the natural vegetation and with it the natural fixing of the dunes.
We also invite all the Administrations involved in the preservation of the dunes, be they national, regional or local, that they might act with responsability and be aware that it is essential to protect the last dunes systems, to everyone's benefit.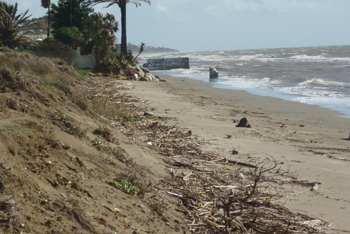 Do you want to receive our newsletter?
Do you want to become a member or be our friend of the dunes?
Asociación ProDunas Marbella
The Association works tirelessly for the defence and preservation of the unique ecosystems that survive in the natural sand dune environments in the Province of Málaga; promotes the protection of native flora and small wildlife; promotes recovery, rehabilitation and conservation of interesting biodiversity of sand dunes areas in the municipality of Marbella.