PART OF THE DUNES "EL BARRONAL DE LA MORENA" WILL BE DEVELOPED. . .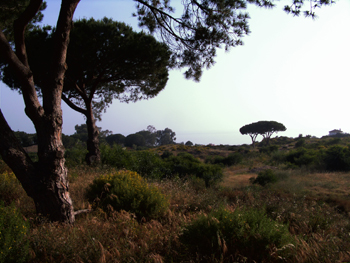 According to the initial approval given by the local cabinet of the Town Hall of Marbella, of the 10
th
of November. The arguments of our Association will be submitted in a timely and adequate manner so that our demands are quite clear, and will not fall into oblivion, after having explained to all the Administrations involved our well grounded reasons to prevent the disappearance of this large dune – unique in shape and wealth of flora and fauna in the municipality of Marbella – appealing to the sensitivity and good will of our rulers through the submission of over 1,600 signatures of supporters and nature lovers.
Even though we are conscious that the Law is on the side of the company intending to develop this large dune, we strongly believe that there are sufficient means and legal measures to reach an agreement between the parties that will enable a consensus between nature and mortar.
We put all our trust in the well doing of the Administrations and their promises to guarantee the necessary steps to extend the dune preservation some 200 m to the north, and thus safeguard a dune that deserves to be protected and defended by all the citizens. We are convinced that the Town Hall is willing to contribute with green area to the dunes area, and the demarcations will be respected by the 'Coastal Demarcation' office thanks to our passionate defence; without our knowledge of the Coastal Law they would have been gobbled up and incorporated to the development project.
Our demands are firm and protective so that the flora and fauna wild life can thrive again in this beautiful sand dune environment. We therefore demand that the access to the beach is only for pedestrian use, with floating bridges made of wood, so it won't prevent the growth of the scrub and respect the peculiar existing orography.  At the same time, it has been agreed that the whole dune will be fenced in with wooden stakes to ensure that no motor vehicle ever (or lorry or bulldozers) gains access to it. We are all called upon to preserve those last nature redoubts – we need the cooperation of everyone.
Do you want to receive our newsletter?
Do you want to become a member or be our friend of the dunes?
Asociación ProDunas Marbella
The Association works tirelessly for the defence and preservation of the unique ecosystems that survive in the natural sand dune environments in the Province of Málaga; promotes the protection of native flora and small wildlife; promotes recovery, rehabilitation and conservation of interesting biodiversity of sand dunes areas in the municipality of Marbella.