SUMMARY OF INVASIVE PLANT ERADICATION CARRIED OUT IN SAND DUNE AREAS OF THE MUNICIPALITY OF MARBELLA FROM 2004 TO 2014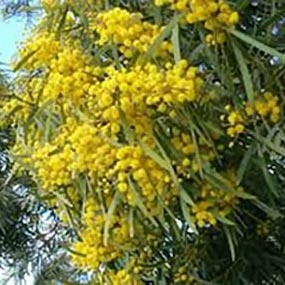 HIGHWAY ICE PLANT (Carpobrotus edulis) – WILLOW ACACIA  (Acacia salicina) – REEDS (Arundo donax)

Regarding our request to have the dunes areas designated the "Ecological Reserve – Marbella Dunes", we compiled several statistical data and put together all the activities carried out in the 10 years we have been in operation.
We realized just how important keeping statistics is, because only with these data can we show how hard our members had to work at the beginning of this Association and how essential it is that schools get actively involved in the "Dune Sponsorship for Schools."
SUMMARY
 PERIOD
  WEIGHT
 

Eradication of invasive plant:

Highway Ice Plant

(Carpobrotus edulis)

2004-2008
6.200 kg
2009
800 kg
2010
1.100 kg
2011
4.000 kg
2012
3.000 kg
2013
6.000 kg
TOTAL 9 years
18.100 kg
ADune sponsorship for Schools Highway Ice Plant (Carpobrotus edulis)
2014  
10.550 kg
Willow Acacia (Acacia salicina) + Reeds (Arundo donax)
2004 – 2014
82.200 kg
80 Yuca (Yucca aloifolii) +80 Century plant (Agave americana) +  3 Pampa grass (Cortaderia selloana)
2004 – 2014
2.600 kg
Total of Eradications of invasive plants
2004 – 2014
113.450 kg
Do you want to receive our newsletter?
Do you want to become a member or be our friend of the dunes?
Asociación ProDunas Marbella
The Association works tirelessly for the defence and preservation of the unique ecosystems that survive in the natural sand dune environments in the Province of Málaga; promotes the protection of native flora and small wildlife; promotes recovery, rehabilitation and conservation of interesting biodiversity of sand dunes areas in the municipality of Marbella.