URBANIZATION "RESERVA DE LOS MONTEROS" (Marbella) – National Road N-340 – km 185
RECOVERY OF THE SAND DUNES AREA AND ITS PROTECTION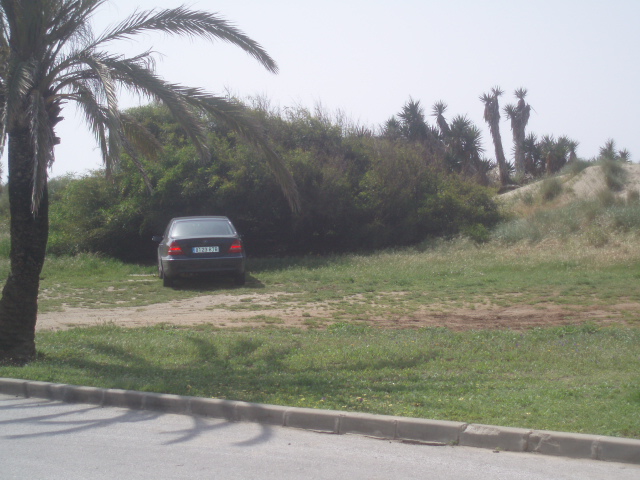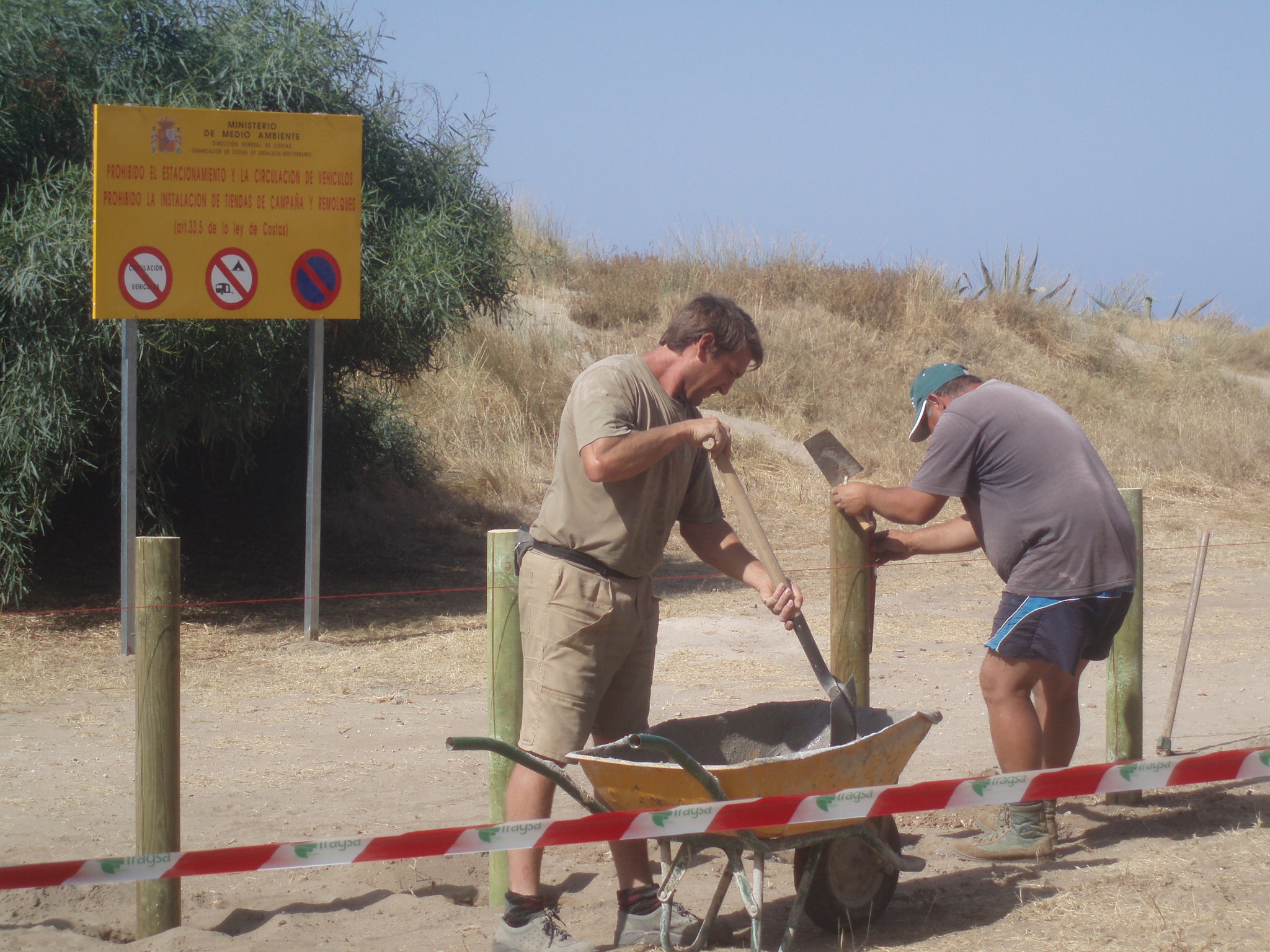 Monteros" Urbanization in Marbella. This area is included in the project already submitted to the Ministry of the Environment, to declare it a Natural Monument.
We have had meetings with the Delegate of the department of Demarcation of Coastline of Mediterranean Andalucia, and with the Delegation of the Environment at the Deputy Mayor Office of Puerto Banus, of the Town Hall of Marbella, and we can be very pleased with the fast and positive results we have achieved.
Over a few weeks time, the department of Demarcation of the Coastline has installed wooden stakes at the two demarcation lines of the dunes area, thus clearly marking the area, as well as preventing the passage of motorized vehicles. Two pedestrian gates were installed on each end of the dunes.
An exhibition panel from the Ministry of the Environment informs the passers-by and our Association has installed two signposts indicating it is an Ecological Natural Site.
We trust that all of us will value this new project, and that joining our forces we continue to protect the beautiful coastline of Marbella.
In the autumn our Association will submit the appropriate request to the Office of the Environment for plants and plants sprouts, and in a few years time these dunes will be fully recovered thanks to the indigenous flora.
We take this opportunity to warmly thank all the individuals and authorities involved in this project.
Do you want to receive our newsletter?
Do you want to become a member or be our friend of the dunes?
Asociación ProDunas Marbella
The Association works tirelessly for the defence and preservation of the unique ecosystems that survive in the natural sand dune environments in the Province of Málaga; promotes the protection of native flora and small wildlife; promotes recovery, rehabilitation and conservation of interesting biodiversity of sand dunes areas in the municipality of Marbella.