"They are looking after us"…… the Dunes are saying!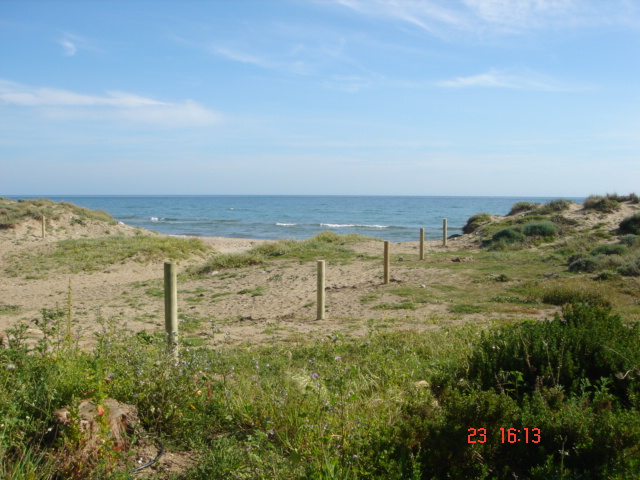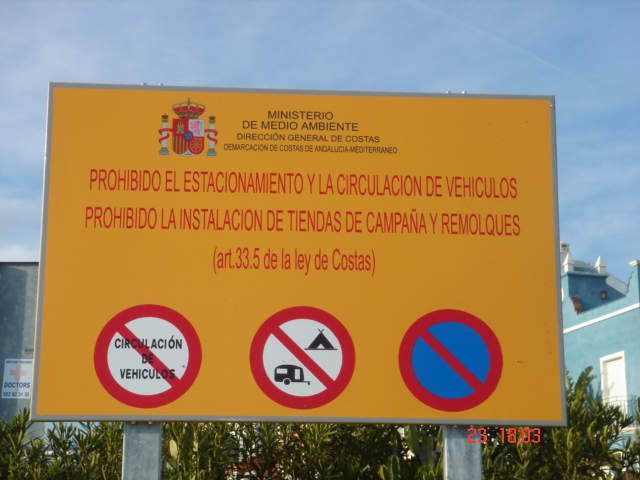 The first step towards the complete protection of the Dunes is being taken.
The Environment Department and the Andalusia-Mediterranean Coast Demarcation Department are erecting  "No vehicle access" and "No parking" signposts as well as wooden poles marking the areas where vehicles are not permitted, whilst allowing free pedestrian access from the roundabouts to the beach. With these measures it will be made clear to everyone that the Dunes are to be preserved for the enjoyment of all who walk through them and enjoy their natural beauty.
The flora will also benefit from these measures. They are very fragile and affected by drought as well as man's actions. We must endeavour to preserve the delicate balance of the native flora which have survived the severe drought we have seen this winter.
We are grateful to the Ministries involved and particularly to the people who have made it possible to preserve the Dunes for the future.
Do you want to receive our newsletter?
Do you want to become a member or be our friend of the dunes?
Asociación ProDunas Marbella
The Association works tirelessly for the defence and preservation of the unique ecosystems that survive in the natural sand dune environments in the Province of Málaga; promotes the protection of native flora and small wildlife; promotes recovery, rehabilitation and conservation of interesting biodiversity of sand dunes areas in the municipality of Marbella.