Coastal pathway – Preparatory work for the future coastal pathway between Río Real and

 El Alicate
Transplantation of 40 autochthonous shrubs – planted in 2006 in the Adelfa dune area, Bahía de Marbella.
They are in the way of the future shore walkway – November 2017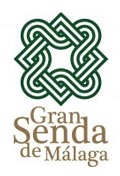 THE PROVINCIAL COUNCIL together with Marbella Town Hall is making great strides towards getting the future coastal walkway in the Adelfa and Bahia de Marbella dunes finalised.
40 native shrubs supplied by the territorial Ministry of Environment and planted 12 years ago are going to be rescued by having qualified technicians transplant them because, given their current size, they have to be handled by people with a lot of knowledge and professionalism. Mastic-tree (Pistacia lentiscus), Juniper bush (Juniperus phoenicea subsc. turbinata), Myrtle (Myrtus communis) and Fan palm (Chamaerops humilis) are going to be saved from works about to start on the walkway.
Their new ecosystem will be in Real de Zaragoza and PRODUNAS will pamper them for a long time into the future so as to guarantee their survival. This is the first time that the successful transplanting of woody shrubs which have been growing up until now in a dune habitat, has been attempted as normally most of them take badly to being moved, which makes the re-rooting process difficult.
The Provincial Council has also put up 400 interconnected wooden stakes along the border of the dune in the same area to comply with the law pertaining to the Ecological Reserve-Dunas de Marbella.
PRODUNAS is very pleased that the different Administrations are working together side by side with the same goal in sight – to show appreciation for the Natural Heritage of the Town of Marbella
.
Do you want to receive our newsletter?
Do you want to become a member or be our friend of the dunes?
Asociación ProDunas Marbella
The Association works tirelessly for the defence and preservation of the unique ecosystems that survive in the natural sand dune environments in the Province of Málaga; promotes the protection of native flora and small wildlife; promotes recovery, rehabilitation and conservation of interesting biodiversity of sand dunes areas in the municipality of Marbella.