SEPTEMBER-OCTOBER 2020 –  SURVEILLANCE OF SEA TURTLES NEST (Caretta caretta)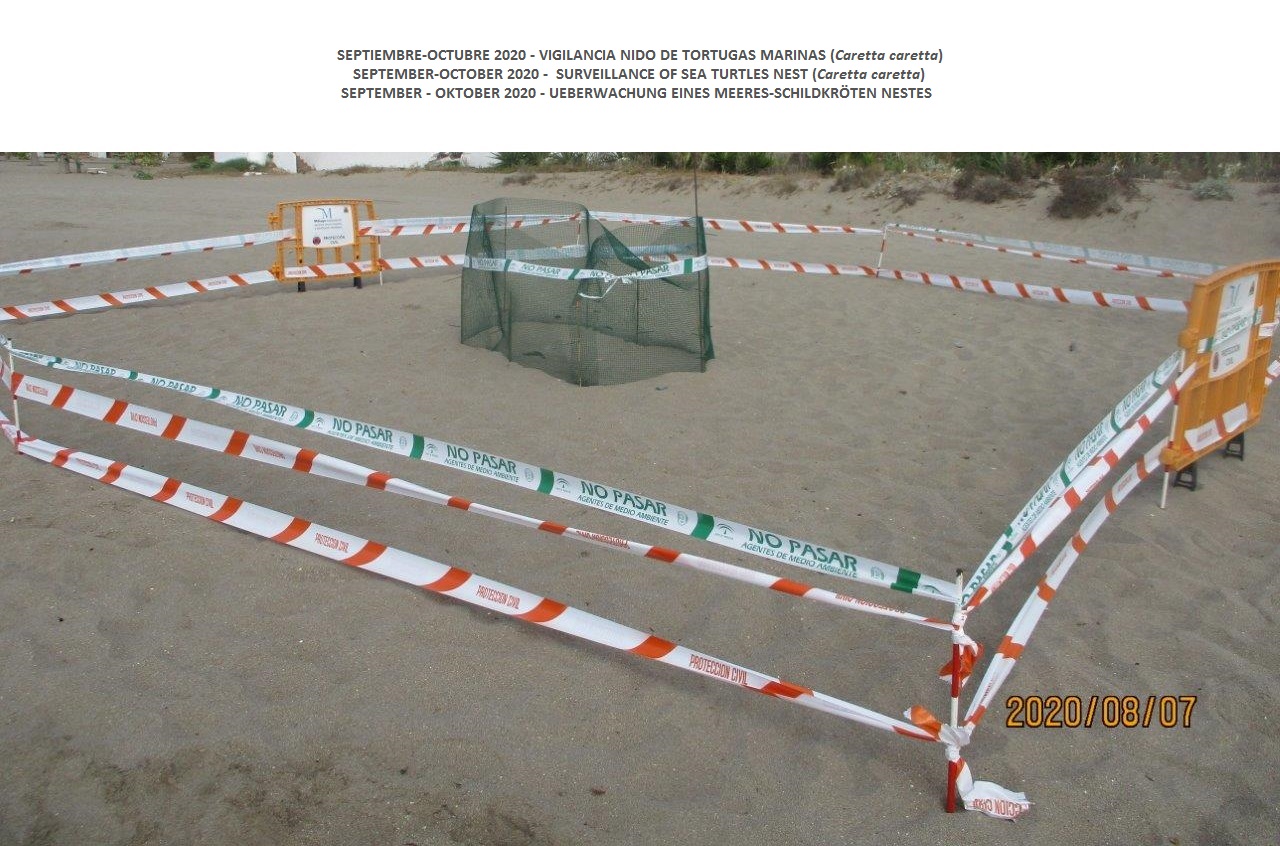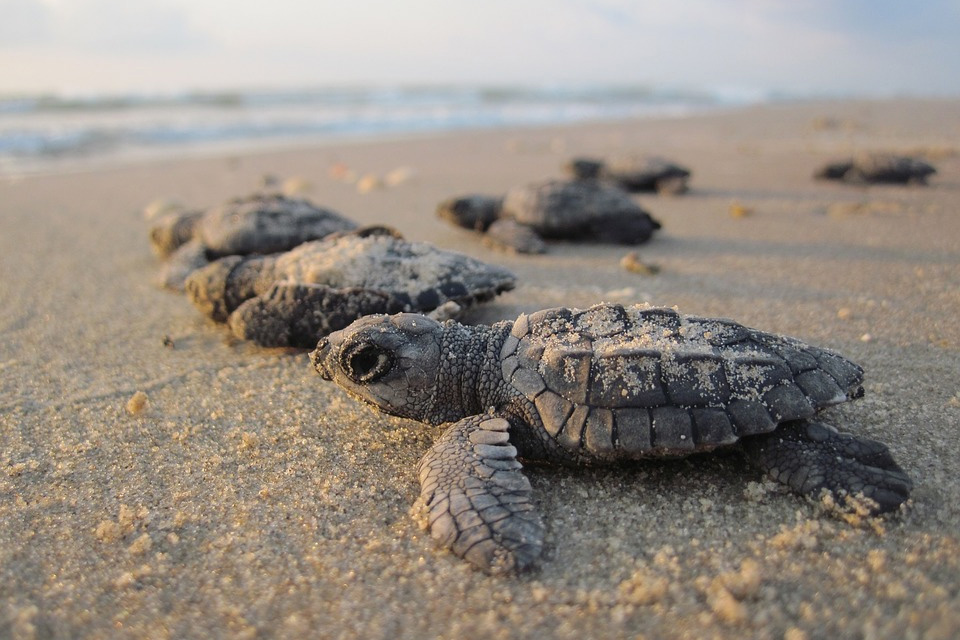 On 6th August we were notified by the Junta de Andalucía of the transfer and new location of 60 Sea Turtle eggs from Fuengirola to Marbella. Most unusually, a sea turtle of the Boba species had laid its eggs on the El Boliche beach but in the intertidal that was very exposed to the waves and tides.
 ProDunas will adhere to the guidelines of the Ministry of the Environment of the Junta de Andalucía to form part of the team to supervise and has offered to help with the job of looking after the sea turtle eggs until they hatch. We estimate that we will have to wait between 50 and 60 days until the hatch will happen at night.
 Surveillance will have to be triggered and reinforced towards the end of September. As we are in the middle of the summer season right now it does not leave us much time. We are already making appeals to our partners, friends and supporters who want to take part in this exciting experience to contact us. We are in the process of creating a database so it will be ready when the event occurs. This probably will not happen again for decades to come.
ANY VOLUNTEERS?
Your work will consist of being physically present for between 1 to 3 hours at a time organised in day and night shifts. The stakeouts will be set up having calculated the time each volunteer can contribute. Groups of 2 or 3 people can volunteer together.
A tent and chairs will be supplied so that the stakeout is nice and comfortable. The Delegation of Environment and Beaches of Marbella Town Hall is working with us on this.
CONTACT INFORMATION:
So that we can let you know the dates when an active stakeout will be scheduled and coordinated with the Junta in in Seville / Malaga and which will be escalated as the time approaches for the eggs to hatch, we need to have the following data:
– Name and surname
– Passport or DNI/NIE
– Telephone contact
– Email
– Availability: number of days; day or night preference. 
Those interested are requested to send their data by email to: asociacion@produnas.org
or to our website: https://produnas.org/en/contact 
We feel sure that a lot of people will want to volunteer to support this project and marine wildlife in general. It must be understood that for now the exact location of the nest must be kept secret to avoid unwanted curiosity. The location will be made known in due course.
Do you want to receive our Newsletter?
Do you want to become a member or be our friend of the dunes?
Asociación ProDunas Marbella
La Asociación trabaja incesantemente en defensa y preservación de los singulares ecosistemas aún existentes en los entornos naturales con dunas en la Provincia de Málaga; impulsa la protección de su flora autóctona y pequeña fauna silvestre; fomenta la recuperación, rehabilitación y conservación de la interesante biodiversidad en las zonas dunares del municipio de Marbella.