THE MAYOR'S DIPLOMA AWARD CEREMONY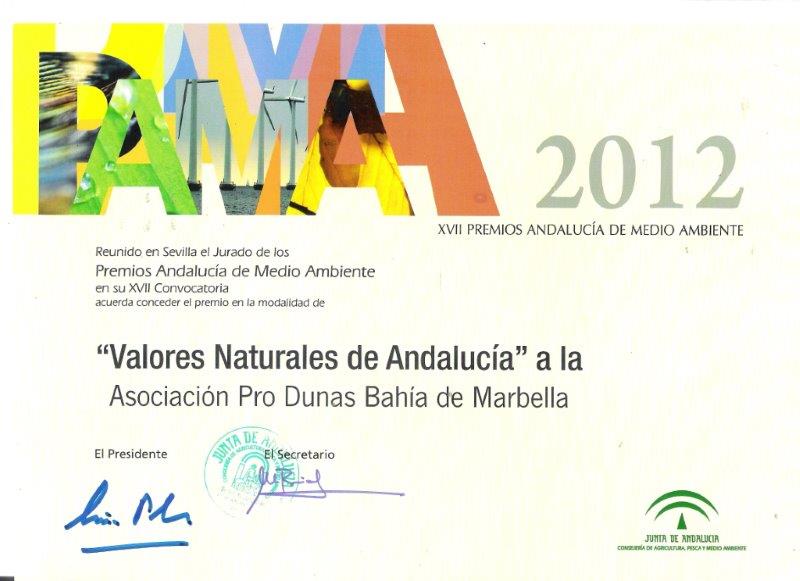 During the solemn event which took place in the Palacio de Congresos "Adolfo Suárez" in Marbella on 30th September 2014, the Mayor of Marbella, the Hon. Mª Angeles Muñoz Uriol expressed her official congratulation and recognition of the tireless, altruistic work, which has been carried out by our Association for more than 10 years.
This Diploma is appreciative of our efforts and all our loyal Members because it reflects the part everyone has played in the protection of the dunes systems in Marbella.
Do you want to receive our newsletter?
Do you want to become a member or be our friend of the dunes?
Asociación ProDunas Marbella
The Association works tirelessly for the defence and preservation of the unique ecosystems that survive in the natural sand dune environments in the Province of Málaga; promotes the protection of native flora and small wildlife; promotes recovery, rehabilitation and conservation of interesting biodiversity of sand dunes areas in the municipality of Marbella.