General Meeting of Volunteers at the "Aula del Mar"  (The Sea Classroom), Málaga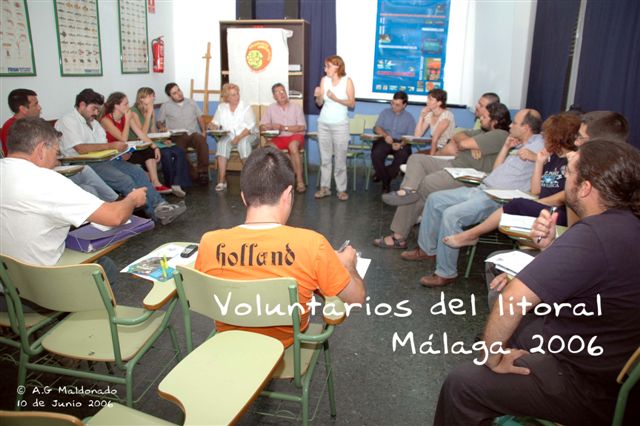 There was a meeting of several Associations, to set the Programme of Volunteers' Activities related to the Coastal Network. Each one gave an account of their activities of the previous year and presented their Action Plan and local Projects for the forthcoming year.
Our Association will participate again in the following:
-Network "Coastwatch Europe"
-Day of "Coast Action": 8th July
-Education Seminar: 6th to 8th October at Barbate
Do you want to receive our newsletter?
Do you want to become a member or be our friend of the dunes?
Asociación ProDunas Marbella
The Association works tirelessly for the defence and preservation of the unique ecosystems that survive in the natural sand dune environments in the Province of Málaga; promotes the protection of native flora and small wildlife; promotes recovery, rehabilitation and conservation of interesting biodiversity of sand dunes areas in the municipality of Marbella.