SERIOUS DAMAGE TO THE BEACHES AND DUNES IN MARBELLA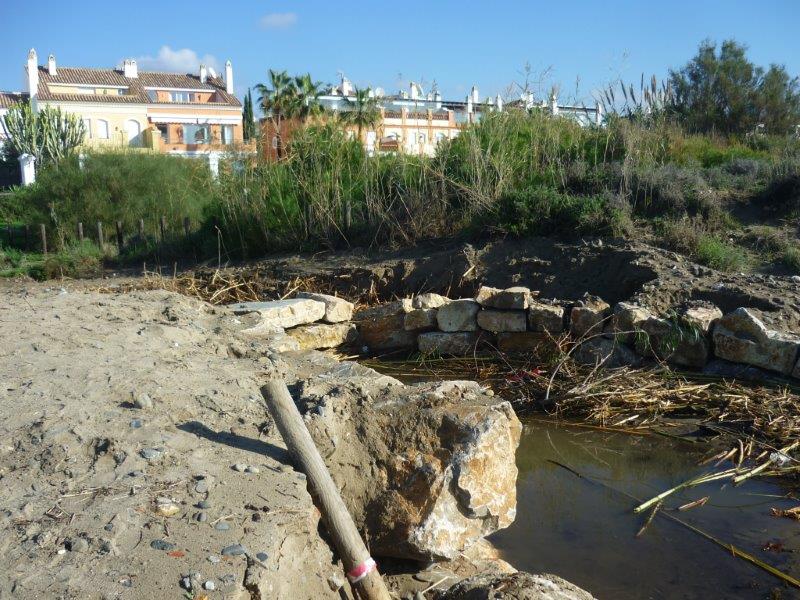 Nothing like this has been seen in the Province of Malaga in over 30 years. For many of us it is the first time we have ever seen anything like it.
The Costa del Sol has experienced flooding that has caused enormous environmental consequences both on the beaches and in the dunes of Marbella.
A wall of water caused by the deep depression in the Alborán Sea destroyed part of the La Víbora dune in Las Chapas-Elviria. A giant wave displaced a cement block weighing a ton; it shifted a dune mass of 3 meters in depth and more than 2m in height; it completely carried away the perimeter protection of concatenated stakes.
The Real de Zaragoza stream has opened a new path to the sea, taking with it several meters of dune.

The ecological damage is severe and the clean-up is going to take the various Municipalities a long time.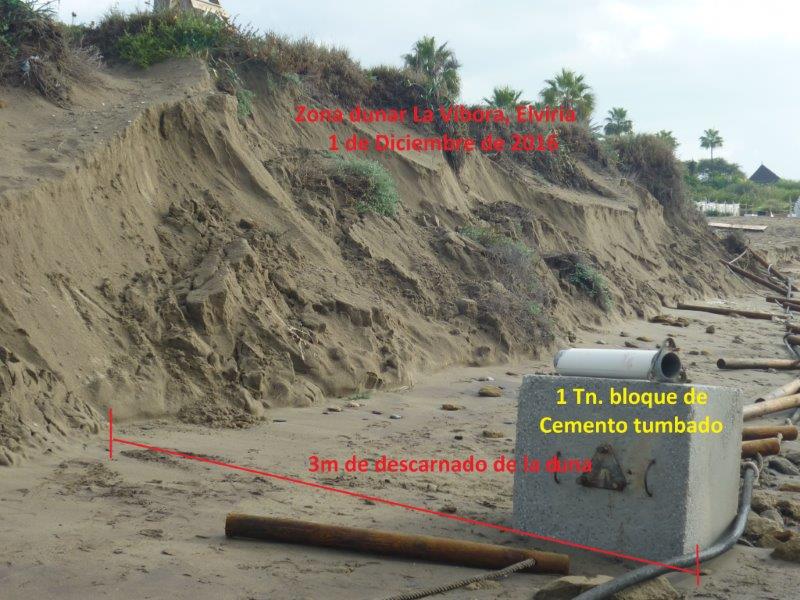 Do you want to receive our newsletter?
Do you want to become a member or be our friend of the dunes?
Asociación ProDunas Marbella
The Association works tirelessly for the defence and preservation of the unique ecosystems that survive in the natural sand dune environments in the Province of Málaga; promotes the protection of native flora and small wildlife; promotes recovery, rehabilitation and conservation of interesting biodiversity of sand dunes areas in the municipality of Marbella.