SUMMER EVENT 2011
Guided tour through the dunes "LA ADELFA" – Bahía de Marbella – for our members
Thursday, 11th August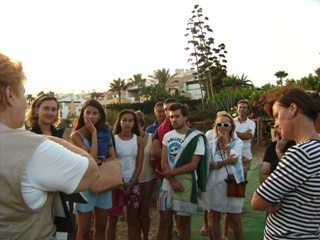 As a "Loyalty Prize" we organized this
special event
for our members who supported during these 7 years all management of the Association in their battle to save, preserve and protect the Natural Heritage of the dunes areas in the Municipality of Marbella.
The walk through the sand dunes has been developed with entertaining and short explanations on the native flora we all have the privilege to enjoy throughout the year. The flora is growing beautifully in these sand dunes, thanks to the care it has received over the past few years. We also maked a special mention of the other plants introduced 6 years ago, who have found their ideal habitat in these sand dunes area. A short explanation was given to the importance of eradicating invasive alien plants due to their huge and negative capacity to displace all other wild vegetation.
Our thanks to our members!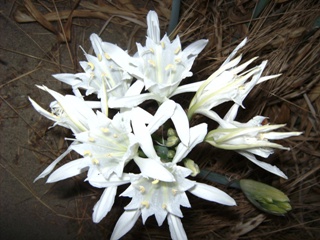 Do you want to receive our newsletter?
Do you want to become a member or be our friend of the dunes?
Asociación ProDunas Marbella
The Association works tirelessly for the defence and preservation of the unique ecosystems that survive in the natural sand dune environments in the Province of Málaga; promotes the protection of native flora and small wildlife; promotes recovery, rehabilitation and conservation of interesting biodiversity of sand dunes areas in the municipality of Marbella.