Coastal Bathing Waters Sanitary Watch Network of the Regional Health Ministry
Bahía de Marbella / Los Monteros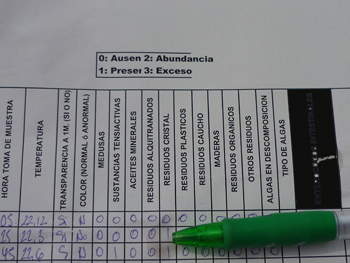 We are pleased to inform that there is a Support Mechanism from the Environmental Health Department of the Health District of the Costa del Sol in Marbella, who officially collect and analyze water samples every fortnight from
June to September (summer bathing season
), as well as just before the
Easter Week
. The official sample collection Station is located at the height of the pumping station on the beach of the Los Monteros area. This support of analysis is indicated more for
health components
than for environment matters.
We find this data collection very interesting and necessary, as it guarantees a safe bathing for all beach goers in the area of Bahia de Marbella / Los Monteros, as there was an initial report that indicated that the quality of the bathing waters is VERY GOOD QUALITY for the summer season of 2009.
We therefore kindly ask, to report any unusual incidence you may become aware of, so the matter can be dealt with, without delay.
Do you want to receive our newsletter?
Do you want to become a member or be our friend of the dunes?
Asociación ProDunas Marbella
The Association works tirelessly for the defence and preservation of the unique ecosystems that survive in the natural sand dune environments in the Province of Málaga; promotes the protection of native flora and small wildlife; promotes recovery, rehabilitation and conservation of interesting biodiversity of sand dunes areas in the municipality of Marbella.